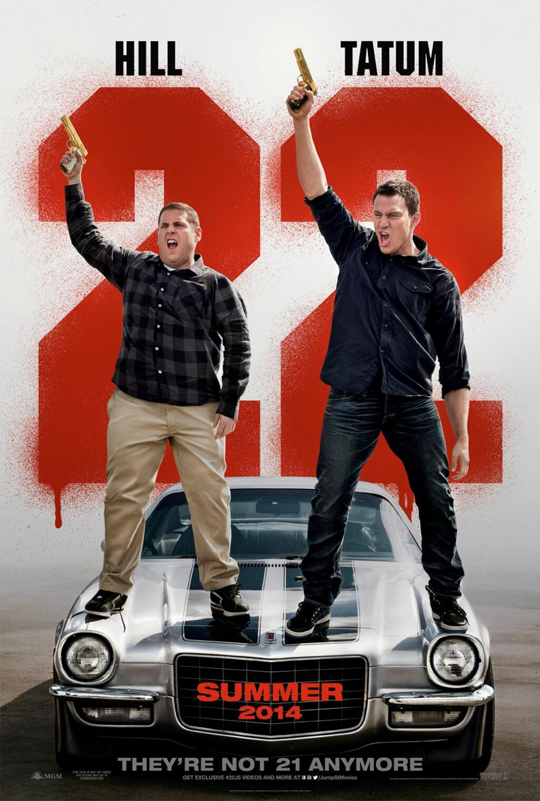 People are doing traditional-style reviews all over the web, so we decided to try something different.  In each "breakdown" we'll take a look at what a film's marketing lead us to believe, how the movie actually played, and then what we learned from it all.  Read on!
The Impression:
Judging by every piece of marketing that's been pushed out, 22 Jump Street seems primed to scoop up this summer's "most obnoxious and unnecessary sequel" award.
The Reality:
Let's face it, 22 Jump Street is a film that shouldn't exist. Not only is it the sequel to an unnecessary adaptation of a 1980s TV show, but the first film was actually good and there's just no way in hell directors Phil Lord and Christopher Miller actually recreate any of the magic it had, right?  RIGHT?
Well, they actually did it.  I know this will sound odd, but 22 Jump Street is the smartest dumb film in years.  Lord and Miller leap over the pitfalls that come with following up a successful film simply by embracing 22 Jump Street as the totally unnecessary sequel that it is.  The damn thing is practically one giant wink into the camera, and you're going to love it to no end.  Mostly because it's just rare to see a movie that is so immensely proud to be full of wildly ridiculous and stupid things just for the sake of being full of wildly ridiculous and stupid things.  So grab some popcorn, 22 Jump Street is ready to entertain the hell out of you.
The Lesson:
More Jump Street please.