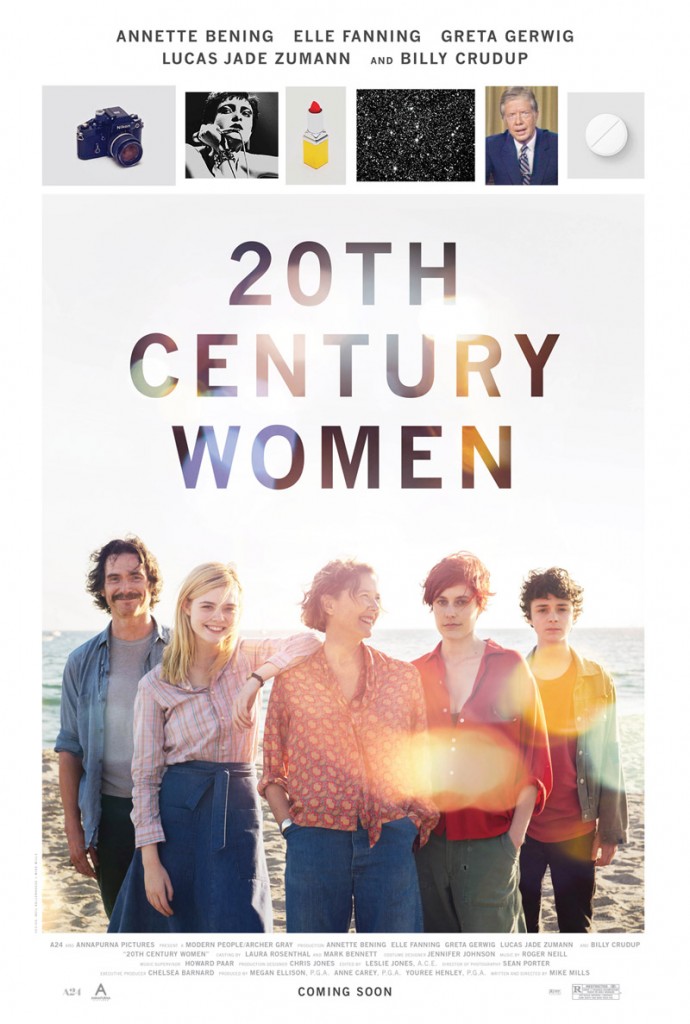 Pre-Screening Stance:
Mike Mills' Beginners is a great film, and judging by its trailer, 20th Century Women is going to be a more than worthy follow-up.  Still, it's hard to keep my expectations in check because I legit really love Beginners.  It's so damn touching!
Post-Screening Ramble:
I went into 20th Century Women expecting a lot, and yet it still managed to knock me over.  Its story centers around a single mother, Dorothea (a very good Annette Bening), and her mission to figure out how to help usher her teen son, Jamie (a very good Lucas Jade Zumann), into manhood.  To do this she enlists a whole cast of characters.  There's Abbie (a very good Greta Gerwig), who is a punk-loving but sensitive photographer, William (a very good Billy Crudup), who is a hippie-like handyman, and Julie (a very good Elle Fanning), who is a rebellious young lady that Jamie has long been in love with.  Together, but also separately because they're each so wildly different, they go about assisting Dorothea with helping Jamie grow up.  To be honest, I kind of hate tagging 20th Century Women as a coming of age film, as I think it's something more than that, but I guess that is the best way to cram director Mike Mills' latest gem into a nutshell.  Here's the deal though, Mills allows the story and narration to float around in such a clever, engaging way that you don't just watch Jamie grow up, you get to actually see into each supporting character and learn why they are the way are and more.  This makes for a warm, nostalgic, intimate and charming film that does well to remind you that everyone grows up differently, and no one ever stops learning and evolving.
Please see this one as soon as you can.
One Last Thought:
Lucas Jade Zumann is like Asa Butterfield if Asa Butterfield wasn't super weird and could actually act.  So, how do we go about CG'ing Lucas into every film that Asa has ever done?  It'll be good for the world.  Promise.