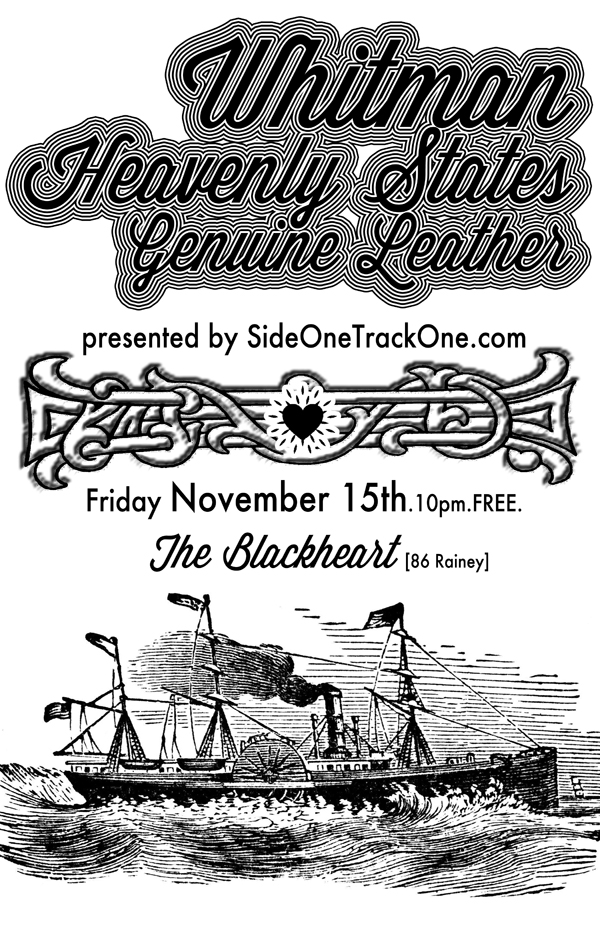 You know what you need?  More Side One Track One Presents at the Blackheart (86 Rainy Street)!  And since you need it, we're going to give it to you on Friday, November 15 with a bill that includes Whitman, The Heavenly States, and Genuine Leather.  The show will start at 10pm.  As always, the evening's good times are totally FREE.  You just need to be 21+ to enter.
—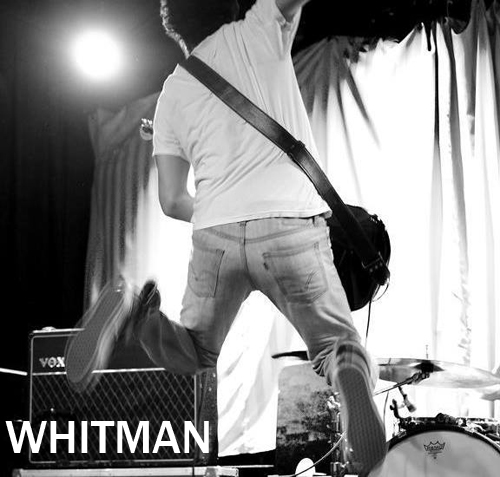 "Good times are not a new concept for the veteran Austin rock band."  That's the description Whitman have at the beginning of their bio, and I think that's pretty much sums it up.  Come get some of the good times, friends.  The band put out an EP a few months back and a full length last year.
—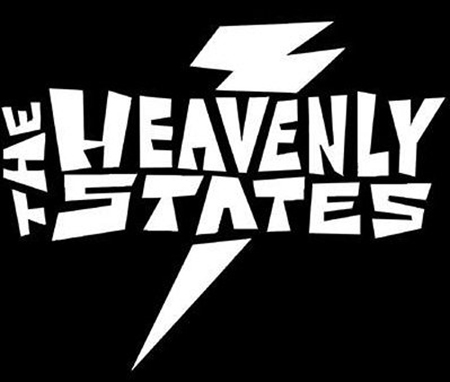 The Heavenly States have made scattered appearances on this site since 2006, so it was exciting news when they decided to jump from the Bay Area to Austin.  They're definitely a welcome addition to the scene!  On another note, they recently posted that they're working on a double album.  Don't miss your chance to hear some of the new stuff!
—

One Austin act in particular that's jumped on the SOTO radar in 2013 has been Genuine Leather.  They've got a very relaxed pop sound that's just so very easy on the ears.  The band has put out a couple of singles this year via Bandcamp.