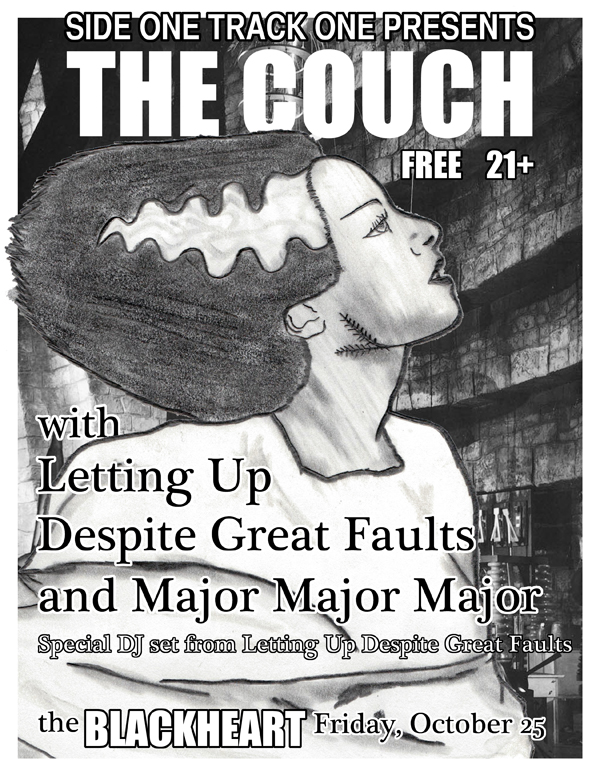 Good news!  It's once again time for another Side One Track One Presents at the Blackheart (86 Rainy Street)!  Drop by on Friday, October 25 to see The Couch, Letting Up Despite Great Faults, and Major Major Major.  There will also be a DJ set from Letting Up Despite Great Faults to close out the night!  Doors are at 8pm.  As always, the evening's entertainment is totally FREE.  You just need to be 21+ to enter.
—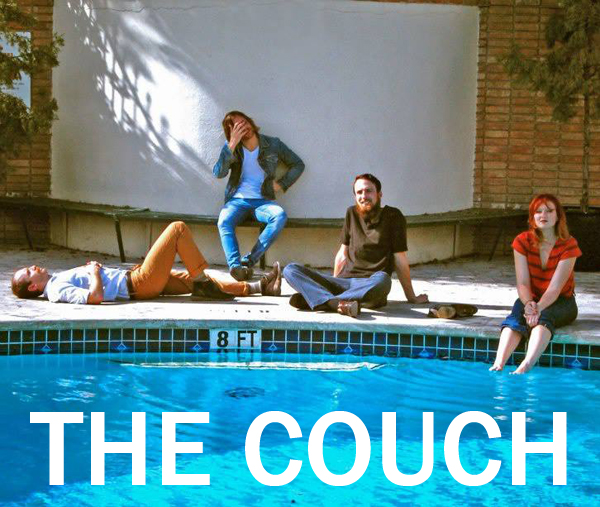 The Couch let loose a self titled full length late last year, and since then they've really been garnering a lot of positive buzz from anyone who has ears and loves good rock music.  When they play SOTO Presents, they'll have just wrapped a somewhat lengthy tour, so show up and make sure they know you're happy to have them back in Austin.
—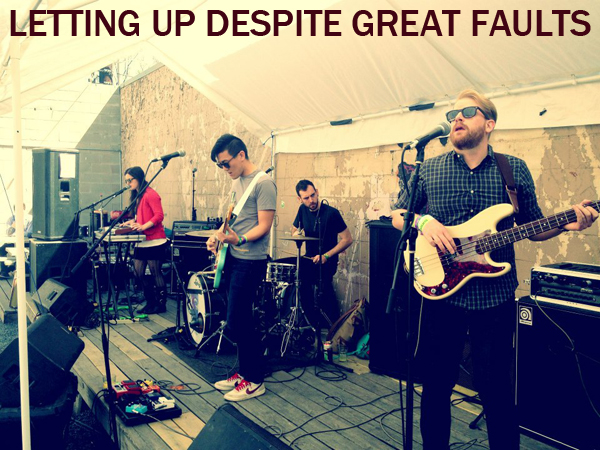 Letting Up Despite Great Faults put out an album last year titled Untogether.  It's a rather nice dream pop effort that's great with headphones, and even better live.
—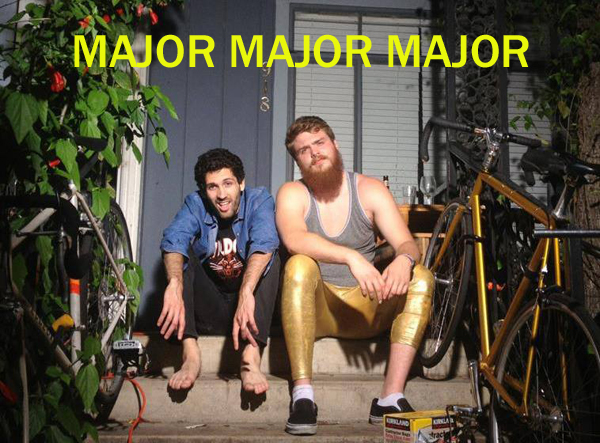 Major Major Major will soon put out an EP, but for now they've just been letting us all fester with the very catchy single, Scream Queen, that they put out a few months back.  It's a super fine indie pop tune.