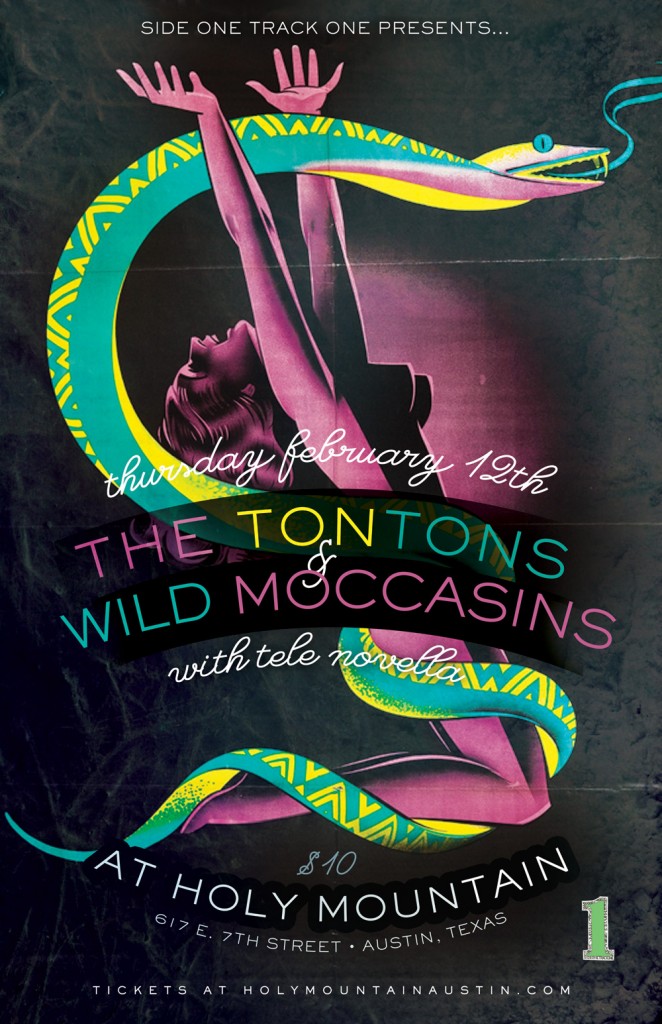 The next Side One Track One Presents show is all set to happen at Holy Mountain on February 12.  On the bill – indie rockers The Tontons, indie poppers Wild Moccasins and the enchanting psych-pop act Tele Novella.  In case you hate math, that's three incredibly rad bands.  You're welcome.  See you there!
SET TIMES:
The Tontons – 12:00am
Wild Moccasins – 11:00pm
Tele Novella – 10:00pm
Tickets for the show are $10 and can be purchased HERE.  You can also enter to win a pair of guest list spots through SOTO!  To do that just send an email HERE with TONTONS in the subject line.  We'll pick a winner the day before the show.
Just in case you're wondering, we will not use any of your personal info for anything other than this contest.