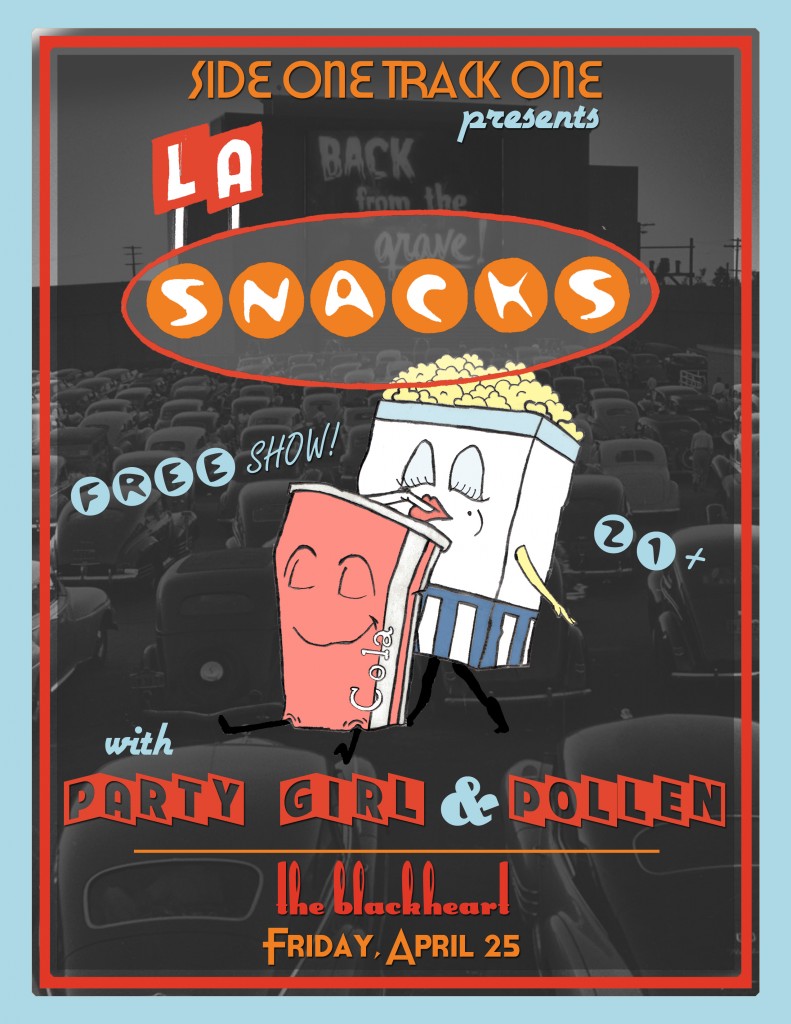 Time for Side One Track One to return to the Blackheart!  Come hang with us on Friday, April 25 for the re-ignition of our monthly residency at the best spot on Rainey Street.  On the bill you'll find La Snacks, Party Girl, and Pollen.  As always, entrance to the show is thoroughly FREE.  You just need to be 21+ to enter.
The official Facebook invitation can be found HERE. Invite all your friends!
—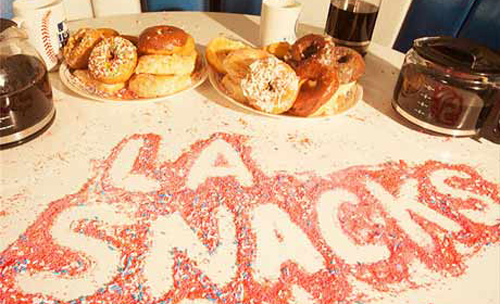 La Snacks are a long-time SOTO favorite who just recently celebrated their 10th year as a band.  If you like your indie rock with a bit of snark, then it's very much recommended that you jump below to check out their new album, Le Dope.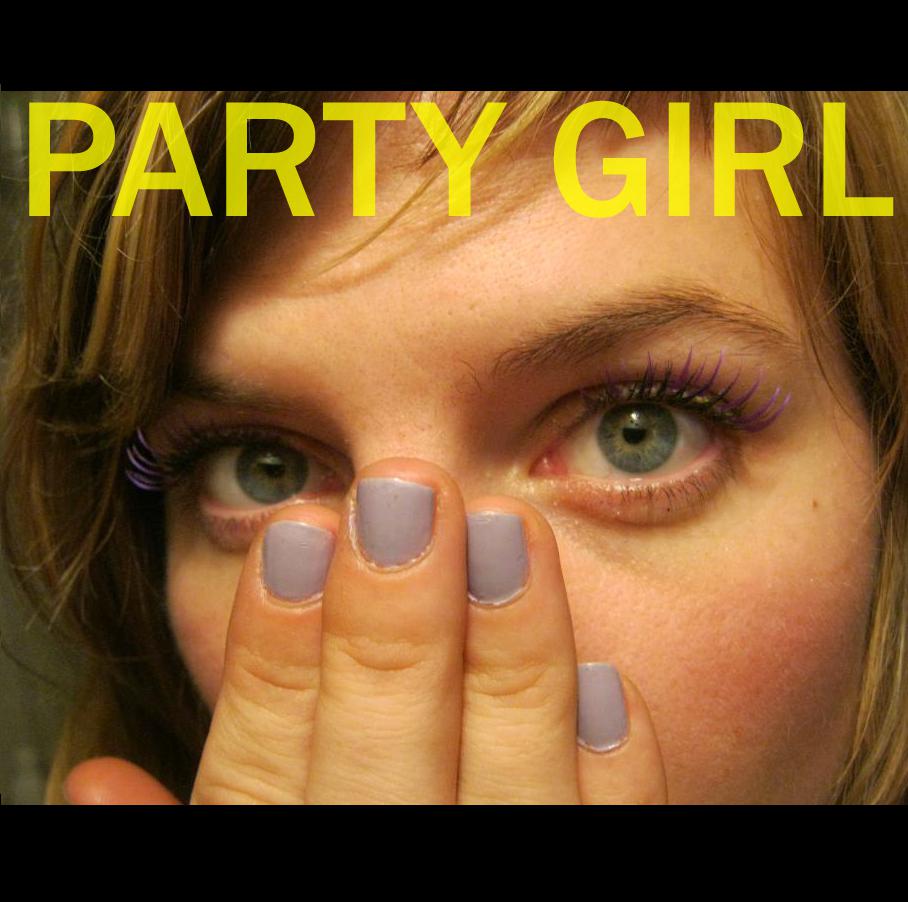 Party Girl is a somewhat new band that was formed by members of another Austin act called The Carrots.  They're wonderfully retro and super catchy.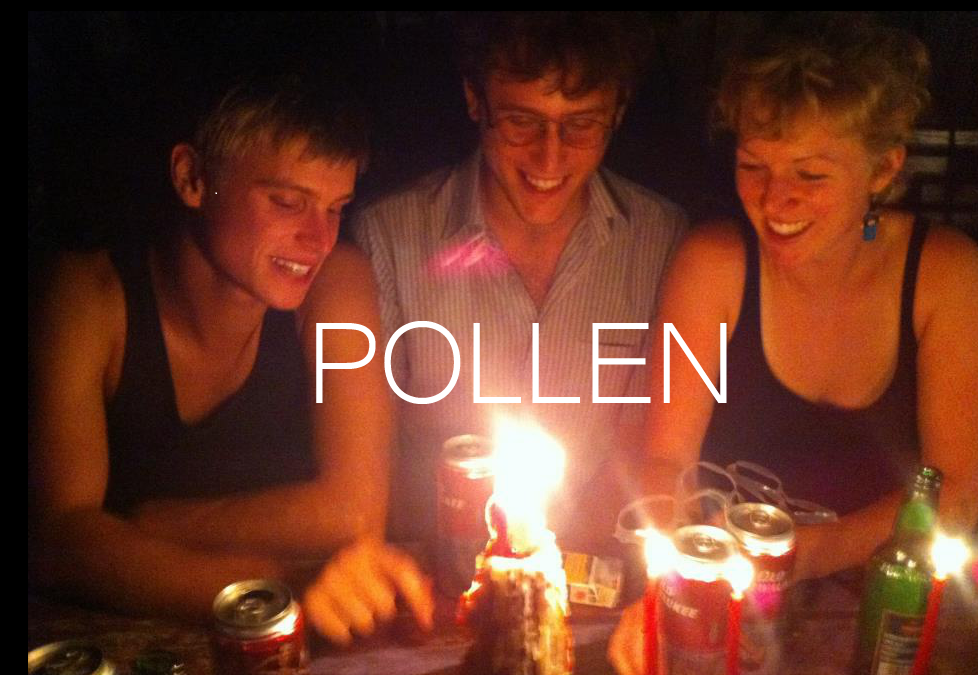 Pollen are the newest band on the lineup, and they have a sound that features a variety of indie rock styles.  We promise they're worth showing up early for.