Friday, July 20, 2012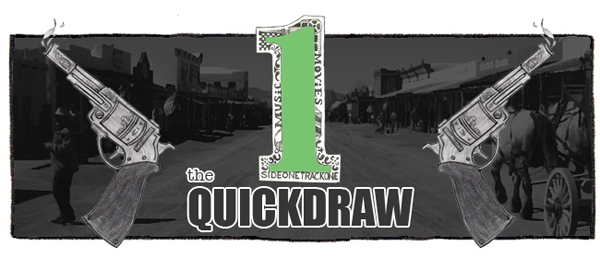 Today's Quick Mention: I have the perfect evening planned for you tomorrow. First, you'll join me at the Mohawk for the second ever Quesoff. It's free! Just remember to show up well in advance of when doors open at 5pm. Then, once you've had your fill of cheese, I'll send you down to Red 7 for the Sour Notes tour kickoff show. It's just $7 for 14 bands. What a deal!

Today's music was once in the League of Shadows. Enjoy.

:Two Gallants - My Love Won't Wait: Two Gallants donít usually do things in a "loud" fashion, so it weirds me out a little to hear them actually rocking. Fortunately, itís an approach that works well for the duo, and Iím hoping thereís more of the same on their upcoming full length. The Bloom And The Blight is expected everywhere on September 4.

:Azure Ray - Scattered Like Leaves: For some reason I keep forgetting that Maria Taylor and Orenda Fink reformed Azure Ray. Shame on me. Anyhow, this it like most of the stuff they churn out Ė itís inviting and youíre going to want to toss on some headphones. As Above So Below is due out on September 4 via the one and only Saddle Creek.

:The June Brides - A January Moon: While Iím aware that I should be very much in the know when it comes to the June Brides, this pop gem is serving as my introduction to them. Now I need to look up some of their older stuff. Tell me where to start, friends. The band put out the A January Moon 7Ē in late June via Slumberland Records. Pick it up!

:Action Bronson - Blackbird: This guy really is really starting to grow on me. I canít quite figure out exactly what heís aiming for, as his work seems to fall all over the map, but I dig what he creates. You should join me on the bandwagon. This song is set to appear on the compilation Closed Sessions: Volume 2, which Iím assuming will be out later this year.

:Freelance Whales - Locked Out: This band is a real charmer, so it was rather good news to see that theyíve put together a sophomore full length. If youíve yet to pay them any sort of attention, this pop number should do the trick. You, me, and everyone else will be exposed to Diluvia on October 9 via Mom + Pop Music and Frenchkiss Records.


- -





Unless otherwise expressly stated, all text in this blog and any related pages, including the blog's archives, is licensed by John Laird under a Creative Commons License.