Friday, May 4, 2012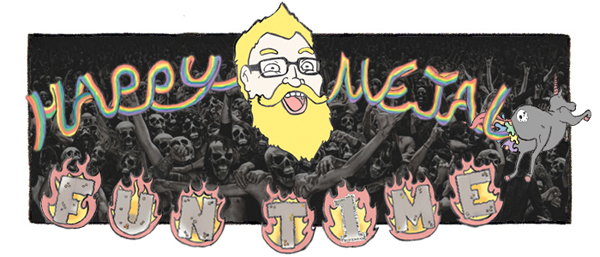 It has been less than a "Happy Metal Fun Time" this month for those who know the history of modern metal. The legendary Roadrunner Records had its clocked cleaned after their recent buy out by WMG. You may not know it, but this signifies so much more than just another conglomercorp swallowing an already inflated label, as RR was one of the only majors that still gave metal a chance on their roster. Yes, they have Nickelback and Young the Giant, but that's what made them appealing to be bought out.

Metal fans discovered Fear Factory, Sepultura, Obituary, Cynic, Devildriver, and so many more through their ongoing support of the top end of the genre. With declining sales and bloated budgets it becomes harder and harder to sustain a label of that size. So, I'm guessing we will see trimmed rosters, limited variety, and less promotion in the name only version of RR.

Fortunately, it's hard for me to worry too much about the state of metal when there's good music still getting cranked out by so many others. Whether it's Metal Bladeís Cattle Decapitation, Victoryís God Forbid, or Nuclear Blastís Unleashed, there are some great releases on the shelves right now you should check out.
:Unleashed - Fimbulwinter:
:Cancer Bats - Rats:
:Shadows Fall - Fire From The Sky:
:Cattle Decapitation - A Living, Breathing Piece Of Defecating Meat:
:Prong - Revenge Best Served Cold:
:Disfiguring The Goddess - Sleeper:
:Kreator - Phantom Antichrist:
:Enthroned - Deathmoor:
:Hideous Divinity - The Servant's Speech:
:Fear Factory - Recharger:
:Hellyeah - War In Me:
:God Forbid - Where We Come From:

Chuck hosts NO CONTROL Radio every Friday on 101.5 KROX in Austin, and he programs an HD2 stream of pure metal. Feel free to get in touch with him via e-mail, Facebook, or Twitter.


- -





Unless otherwise expressly stated, all text in this blog and any related pages, including the blog's archives, is licensed by John Laird under a Creative Commons License.