Wednesday, June 27, 2012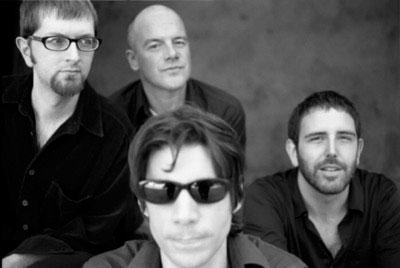 Cotton Mather are really good at keeping longtime fans on their toes. In late 2011, there was the re-issue of their landmark 1997 album, Kontiki, followed by a enthusiastically received reunion at SXSW 2012. I assumed that the SXSW reunion was merely the bonus of the Kontiki re-issue ... but you know what they say when you assume things.

Earlier this month the band released a brand new single, I'll Be Gone, on lead singer and guitarist Robert Harrison's Star Apple Kingdom label. It's a sweet summer slice of Cotton Mather's signature sound of soaring, sing-a-long harmonies and tight guitar hooks (pay attention to that kickass guitar solo from Whit Williams). Does this mean a new album is in the works? Perhaps. KUT's David Brown revealed last week that the band is working on new material with Small Faces legend Ian McLagan. They've also announced two summer shows, and one of them is at Antone's on July 6. CM are headlining with the Sour Notes and What Made Milwaukee Famous as their special guests. It's a local power pop bonanza not to be missed!

:Cotton Mather - I'll Be Gone: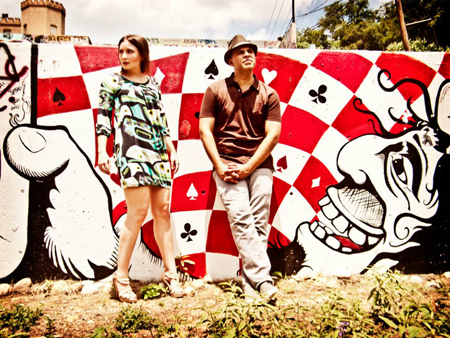 Another local summer indie pop treat is from the duo PowPow (Jason Garcia, ex-Household Names, Future Clouds And Radar, and Beth Barry). This week they released their debut deluxe single on Bandcamp. The first track, Sadie, Say It Again, is a melancholy tale of a relationship's end with light, airy harmonies, gently strummed acoustic guitars, and shimmering keys. Be Sweet reminds me a bit of Portishead and features the slightly smoky, seductive vocals from Beth Barry with a plea of loneliness and forgiveness highlighted by the lyrics of "be sweet to me/I've got no one else/be sweet to me/just be yourself." The $5 download also includes demo versions of both songs and a behind the scenes video.


- -





Unless otherwise expressly stated, all text in this blog and any related pages, including the blog's archives, is licensed by John Laird under a Creative Commons License.