Sunday, June 24, 2012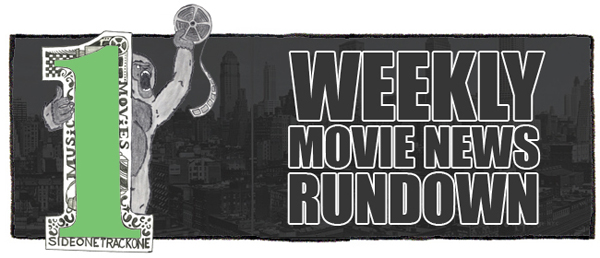 Time for your weekly notable news update! Below you'll find a slew of sentences meant to provide a brief glimpse of what's been going on over the past week in movieland. If something leaves you desperate for more info then my advice is to do a little extra research on one or all of the following fantastic sites: Latino Review, Dark Horizons, Ain't It Cool News, CHUD and/or JoBlo. Now, read on!

Universal has delayed The Bourne Legacy one week to help it avoid The Dark Knight Rises and Total Recall.

Rob Marshall and Johnny Depp's attempt at remaking The Thin Man has been delayed by Warner Bros. because of budget issues.

Charlie Sheen will play the President of the United States in Machete Kills.

Aaron Eckhart will play the President of the United States in Olympus Has Fallen.

Barry Sonnenfeld (Men In Black) will reportedly adapt The Metal Men. The comic followed a group of cyborgs that had abilities based on the metals they were made out of.

Rick Jaffa and Amanda Silver (Rise Of The Planet Of The Apes) have been hired to pen Jurassic Park 4.

Dumb And Dumber To is officially dead.

Casey Affleck is planning to direct a movie based on the life of Josh Hamilton, who pays for the Texas Rangers.

Peter Berg (Battleship) will direct the adaptation of Father's Day. The book follows a father and his mentally challenged son on a road trip.

Chris Rock, Idris Elba, and Jamie Foxx have been cast in Paul Feig's remake of The Intouchables.



This Week's Notable Trailers:
















- -





Unless otherwise expressly stated, all text in this blog and any related pages, including the blog's archives, is licensed by John Laird under a Creative Commons License.