Friday, June 22, 2012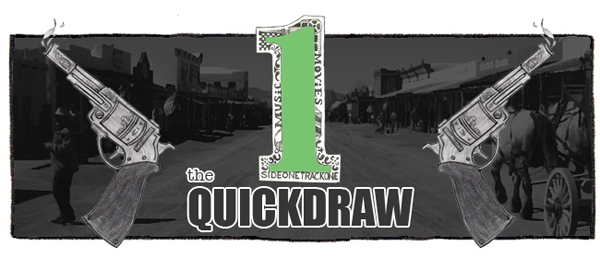 Today's Quick Mention: I added another review to my brand spanking new Tumblr page. Give it a once over. This time I take a look at Teenage Mutant Ninja Turtles II: The Secret of the Ooze.

Today's music was found on the surface of Mars. Enjoy.

:Chelsea Light Moving - Burroughs: Here's the first song to be released from this new act, which is fronted by Thurston Moore and backed by Keith Wood (Hush Arbors), Samara Lubelski (Sonora Pine), and John Moloney (Sunburned Hand Of The Man). It's noisey indie rock, and you should expect to like it. Matador will probably put this out via some sort of official release later this year.

:Waters - If Only: If you're German then there's a slight chance you've already heard this gloriously fuzzed out gem, as that's where it was previously only available. Props to TBD Records for sharing it with the world. By the way, make a note to remind yourself that you'll be able to catch the band right here in Austin next Friday when they open for Nada Surf at La Zona Rosa.

:Chris Cohen - Call No.99: Chris has done work as Curtains and with a large variety of well known indie acts, so the high quality of this track doesn't surprise me at all. Here's hoping you're ready for the way this song makes you want to lounge around for all eternity. Captured Tracks is all set to release Overgrown Path to the masses on September 25.

:Yeasayer - Longevity: For a long while Yeasayer have been in that category of bands that I prefer live over recorded, but I think that particular way of thinking is finally coming to an end. This track is an absolute jam, and I'm happy that their studio stuff just keeps getting better and better. Secretly Canadian will put out Fragrant World everywhere on August 21.

:Kitten - Cut It Out: It's probably not fair to the band, but I totally consider Kitten to be a guilty pleasure. I think it's the way their songs make me want to twirl in any empty warehouse. Anyhow, this track is off a single that they just released. There's currently not an Austin date, but they are setting out on tour with the Pomegranates, which is a cool gig.


- -





Unless otherwise expressly stated, all text in this blog and any related pages, including the blog's archives, is licensed by John Laird under a Creative Commons License.