Sunday, June 10, 2012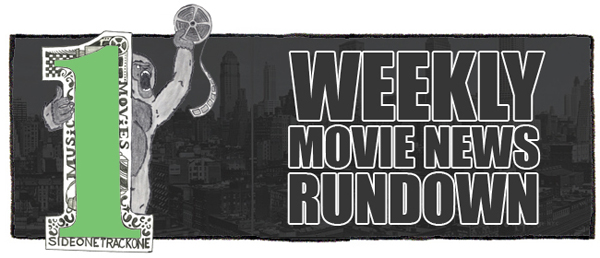 Time for your weekly notable news update! Below you'll find a slew of sentences meant to provide a brief glimpse of what's been going on over the past week in movieland. If something leaves you desperate for more info then my advice is to do a little extra research on one or all of the following fantastic sites: Latino Review, Dark Horizons, Ain't It Cool News, CHUD and/or JoBlo. Now, read on!

Rumors are suggesting that The Hangover: Part III will take place in Las Vegas, Los Angeles, and Tijuana.

Abbie Cornish (Sucker Punch) and Samuel L. Jackson have signed on for roles in the Robocop remake.

Damon Lindelof (Lost) has been hired to rework the World War Z script. Apparently, major reshoots are set for September, and Paramount wants a lot of changes.

David Cronenberg is reportedly set to finally direct a sequel to Eastern Promises. Viggo Mortensen and Vincent Cassel are said to be returning.

Universal is reportedly moving forward with a sequel to Snow White And The Huntsman.

Emma Watson is reportedly in talks for a role in Darren Aronofsky's Noah.

There's a rumor that says Universal wants Angelina Jolie to direct the adaptation of Fifty Shades Of Grey.

George Clooney will direct The Yankee Commandante. It will be based on William Alexander Morgan, who once assisted Fidel Castro.

Michael Bay recently noted that the next Transformers film will for sure be his last.

The Russo brothers (Community) have reportedly been hired to direct Captain America 2.

Rumor has it that the next X-Men film will be based on Days Of Future Past, which involves an alternate timeline where mutants have been put in internment camps.

The new adaptation of Stephen King's IT may be split into two films.

Some think that Marvel is moving forward with a Black Panther movie.

Warner Bros. is reportedly hard at work on putting together a Justice League film.

Louis CK and Andrew Dice Clay have reportedly been cast in Woody Allen's next film.




This Week's Notable Trailers:
















- -





Unless otherwise expressly stated, all text in this blog and any related pages, including the blog's archives, is licensed by John Laird under a Creative Commons License.