Monday, July 9, 2012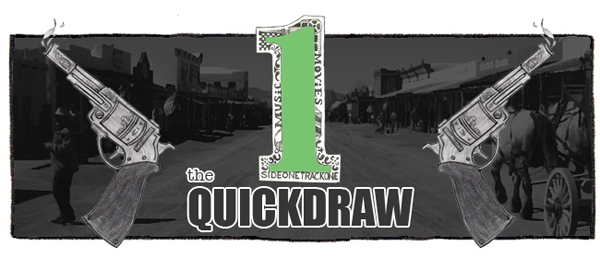 Today's Quick Mention: There are a couple of nice shows worth catching tonight. King Tuff and Natural Child are set for Red 7, and Winter Sounds and Good Field are playing Skinny's Ballroom.

A raven from Winterfell delivered today's music. Enjoy.

:Arc In Round - One-Sided: Here's something that's been hanging out in my inbox for far too long. It's an especially well crafted piece of pop with a rather nice, meandering pace that's perfect for the summertime. I'm expecting it to make your Monday 20% better. The band just released their self titled debut full length with the help of La Societe Expeditionnaire.

:The White Wires - All Night Long: I love it when a song is super catchy, and that's exactly what this is. Good luck escaping it. I know I haven't been able to since it showed up on Friday. By the way, anyone familiar with their last couple of LPs? Let me know if they're worth checking out. WWIII is set to be released on July 31 via Dirtnap Records. I'm excited to give it a listen.

:Permanent Collection - One Thousand Sins: Permanent Collection is the new effort from San Francisco's Jason Hendardy, who is also in Young Prisms. I think this is a cool track, but make sure you get yourself ready to be delivered a fairly large dose of fuzzed out glory. Newly Wed Nearly Dead is expected to be put out on August 7 via Loglady Records.

:Paul Banks - Summertime Is Coming: I've yet to figure out what Paul (of Interpol fame, in case you don't know) was doing under the Julian Plenti moniker, but I'm at least on the fence in regards to the work that carries his own name. There's a pleasantness to it that's easy to like. The Julian Plenti Lives EP is out now via Matador. A full length is expected in the fall.

:Easter Island - Independence: To be honest, this track probably has too much of whatever makes a person want to sit alone and stare out a window for three days ... but I like it anyways. Just make sure to do yourself a favor and grab some headphones before hitting play. These Athens-based fellas put out Frightened last week. You should give it a shot.


- -





Unless otherwise expressly stated, all text in this blog and any related pages, including the blog's archives, is licensed by John Laird under a Creative Commons License.