Friday, July 6, 2012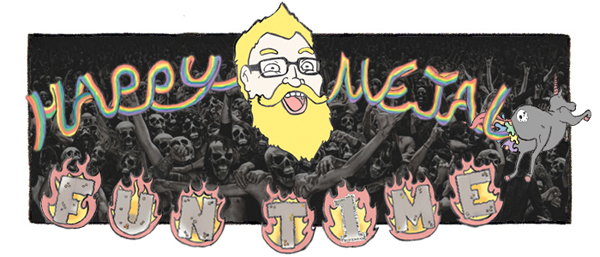 July is the holiest of all months here in the United States of America, as it marks the birthday of this fine country. It's also when we give the rest of the world one united, fat, grease soaked, stinky middle finger. We are 'Merikuh, and the rest of you can suck it as we celebrate this flaming firecracker of a sweltering summer month.

Our joy aside, many metal bands from the states get panned in the global market (and by critics). However, they seem to sell music and tickets to festivals and shows, so musically I thought I would throw together a mix that features the "New Wave of American Metal" and other bands from the USA important enough to be awesome, because America defines awesome right? Fuck yeah it does!

:As I Lay Dying - Cauterize:
:The Company Band - The House Of Capricorn:
:Black Tusk - Carved In Stone:
:Shadows Fall - Fire From The Sky:
:Fu Manchu - Regal Begal:
:Municipal Waste - New Dead Masters:
:God Forbid - This Is Who I Am:
:Mastodon - Blasteroid:
:High On Fire - Madness Of An Architect:
:Machine Head - The Locust:
:Kyuss - Green Machine:
:Lamb Of God - Insurrection:

Chuck hosts NO CONTROL Radio every Friday on 101.5 KROX in Austin, and he programs an HD2 stream of pure metal. Feel free to get in touch with him via e-mail, Facebook, or Twitter.


- -





Unless otherwise expressly stated, all text in this blog and any related pages, including the blog's archives, is licensed by John Laird under a Creative Commons License.