Monday, July 2, 2012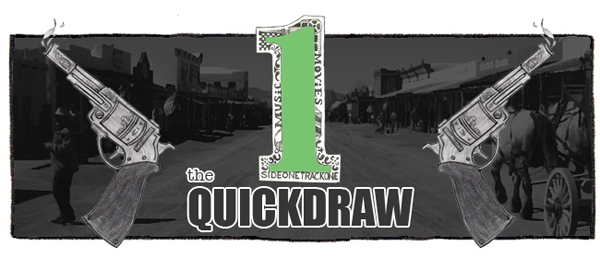 Today's Quick Mention: Here are two things that are movie related: 1) I updated my Tumblr over the weekend with a review of Sylvester Stallone's Over The Top. Read it, please! 2) Tonight I'm seeing The Amazing Spider-Man. Look for a breakdown first thing in the morning.

Today's music was found in the wreckage of the Titanic. Enjoy.

:Thee Oh Sees - Lupine Dominus: When I saw these guys in San Francisco late last year I decided I would start paying them a lot more attention. So, here I am happy to give you a new, noisy gem from their upcoming LP. Blast it hard, friends. Putrifiers II is due out September 11 via In The Red Records, and you'll able to see them play here in Austin at La Zona Rosa with Ty Segall just four days later.

:Corin Tucker Band - Groundhog Day: To be honest, I kind of figured Corin was going to one and done us with 2010's 1,000 Years, so her return is certainly a pleasant surprise. She has one of my favorite voices of all time, and I love that this track indicates a return to some of her fierce Sleater-Kinney days. Kill My Blues is expected out September 18 via Kill Rock Stars.

:The Raveonettes - Observations: Somehow the Raveonettes just keep chugging along and consistently putting out quality releases. Where does all the material come from? Don't they want to sit on the couch and watch TV for a year or so? Anyhow, this is a hazy, headphone worthy number that I like quite a bit. Vice is all set to release Observator on September 11.

:Foxygen - Waitin' 4 U: And with this song, these guys fully have my attention. Their first track (it was titled Make It Known) at least put me on the fence in regards to them, but this piece of retro goodness has me willing to stand on their side and invite others over. Take The Kids Off Broadway is expected out everywhere on July 24 through Jagjaguwar.

:Denver - The Way It Is: This Portland-based act features members of Blitzen Trapper and Alela Diane's Wild Divine, and they craft the sort of music that will make you want to hang out on a back porch somewhere instead of wherever you are at this moment. That's not so bad, right? Their self titled debut full length is due out on August 14.


- -





Unless otherwise expressly stated, all text in this blog and any related pages, including the blog's archives, is licensed by John Laird under a Creative Commons License.