Friday, February 17, 2012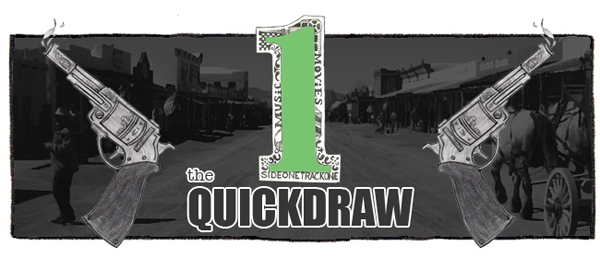 Today's Quick Mention: Hopefully, wherever you work you're getting a long holiday weekend so that you can fully celebrate President's Day. If not, then don't worry, we'll still have music for you on Monday.

Tunes and stuff. Enjoy.

:The Cribs - Chi-Town: To be honest, this new track from the Cribs feels like it was made for meatheads. Still, it's loud and fun to sing-a-long with, so I suppose I can get past its mainstream modern rock leanings. The band, which is back to being a trio, will release their fifth full length, In The Belly Of The Brazen Bull, on May 8 via Wichita Recordings.

:TacocaT - Spring Break-Up: I have to admit that I initially gave this band a listen because they have the words "taco" and "cat" in their name. It's just hilarious. As for the music, it's good. If you like the fuzzy pop ways of acts like Bleached and the Splinters, then you'll dig this. The band just signed to Hardly Art Records, and that's where they'll release the Take Me To Your Dealer EP.

:Sean Bones - Here Now: Sean Bones had a song last year that I thought was pretty nifty, and now here he is with another solid pop effort. This track makes me want to skip around in a field on a sunny day. The Here Now 7" is currently available, so grab one. It apparently has handmade sleeve art and such, which only makes it that much cooler to own.

:La Sera - Break My Heart: I'm so ready to hear La Sera's new full length. Both singles have been absolute gems, and I'm convinced that their sophomore effort is going to be a great listen. Hardly Art Records will release the highly anticipated Sees The Light on March 27. You could probably hear most of the new tunes if you happen to see the band at SXSW.

:Superhumanoids - Geri: I'm not too familiar with this act, but they're about to put out their debut full length, and this is the first single off of it. I dig it. They have a really slick 80s-enthused sound that's just hard to not get caught up in. The band will release Exhibitionists at some point later this year. They're also expected to be at SXSW.


- -





Unless otherwise expressly stated, all text in this blog and any related pages, including the blog's archives, is licensed by John Laird under a Creative Commons License.