Wednesday, February 8, 2012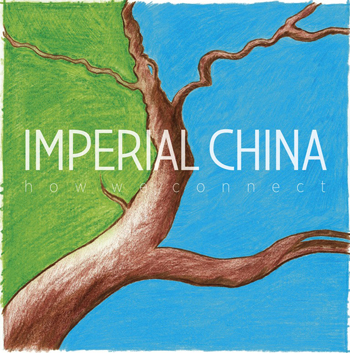 We here at SOTO have just started what will be a tidal wave of SXSW coverage, but before I jump in that lake I need to highlight a band that wonít be at the festival - Imperial China. The three piece act is from Washington, DC, and they play whatís best described as experimental post-punk. There are elements of math rock, electronica, and some hardcore influences. Itís a mish-mash of styles that combine intensity and force to form a rhythmic attack that can't be ignored.
Imperial China has just released their third record, How We Connect via Socket Records. After the first two releases the group took a break and spent extra time preparing the new album. They wanted to focus more on the songwriting and make a full, cohesive album and not "just a collection of songs." They succeeded. Each track is a winner and every time I listen I pick a new one to obsess over. "Limbs" kicks things off, and as the video above shows, it contains the fierce sonic intensity that ImpChin is known for. I also really enjoyed "Redux," which is a reworking of a "Space Anthem" off their Methods EP. Usually when a band does this sort of thing I end up liking one version much better than the other. In this case, theyíve made so many alterations, while still maintaining the core of the song, that both takes are excellent. Other significant progressions on the record include a greater emphasis on singing and less instrumental tracks. On earlier releases singer Brianís Porterís "throaty" vocals were the only weak spot for the band. On How We Connect the vocals are a major asset. Porter sings and chants but resists any shouting and it all works perfectly with the music.

So for all you kids out there getting ready for SXSW, hoping to find the next great band, give Imperial Chinaís new record a listen. You might find what youíre looking for without having to buy one of those expensive wristbands.

:Imperial China - Limbs:

:Imperial China - Ljos:


- -





Unless otherwise expressly stated, all text in this blog and any related pages, including the blog's archives, is licensed by John Laird under a Creative Commons License.