Monday, April 16, 2012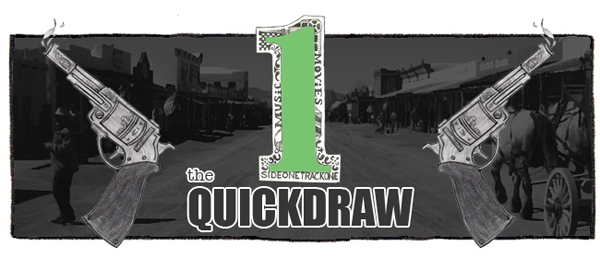 Today's Quick Mention: There's not a lot worth catching tonight, but if you do decide to get out you could head to 29th Street Ballroom for the Wolf, Shivery Shakes, Sexploits, and Unknown Relatives.

These songs should make your Monday better. Enjoy.

:The Memories - Softly: I think this might be the quickest two minute track I've come across in a long time. It starts, I get wrapped up in its large amount of charm, and then I feel as though I'm immediately scrambling to hit play again because the song has already come to an end. The band will release their self titled debut on April 24 via Underwater Peoples.

:Deep Time - Clouds: If you're from Austin then you've probably heard by now that this act had to change their name from Yellow Fever to Deep Time. As for their sound, it hasn't been altered. They're still doing quirky pop music that carries a lo-fi edge. This gem can be found on their self titled full length, which is due out July 10 on Hardly Art.

:Yuck - Chew: While their debut last year was a favorite of mine, I think this is the sort of band that could just release singles. I mean, can you imagine getting something new from these guys every couple of months? That would be awesome in so many ways. This fuzzy effort is expected to show up on some sort of physical release later this year.

:Tu Fawning - Anchor: I feel like I should already be aware of this act, but this song (that's been floating around the web for a month or so) is serving as my introduction to them. They're good. I especially like how the music is dramatic, but not in an exhausting way. A Monument is expected to be delivered to the world on May 15 via City Slang.

:Heavy Cream - John Johnny: This song makes me want to flip over a table. Sure, that's not exactly what the lyrics are calling for, but everything about the track is sporting that particular kind of raucous attitude, and I want to give the band what they're looking for. The Ty Segall-produced Super Treatment is expected out on May 8 through Infinity Cat Records.


- -





Unless otherwise expressly stated, all text in this blog and any related pages, including the blog's archives, is licensed by John Laird under a Creative Commons License.