Saturday, April 7, 2012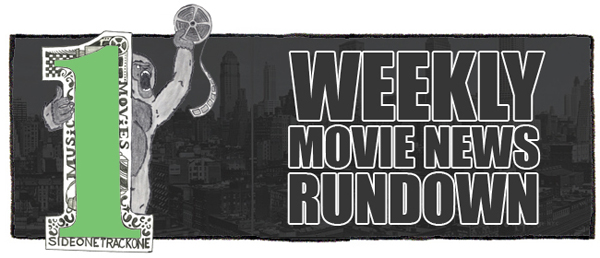 Time for your weekly notable news update! Below you'll find a slew of sentences meant to provide a brief glimpse of what's been going on over the past week in movieland. If something leaves you desperate for more info then my advice is to do a little extra research on one or all of the following fantastic sites: Latino Review, Dark Horizons, Ain't It Cool News, CHUD and/or JoBlo. Now, read on!

Gary Ross will not return to direct Catching Fire, which is the sequel to The Hunger Games.

Jennifer Lawrence is said to have worked out a shooting schedule for Catching Fire and the sequel to X-Men: First Class. The latter will start filming in January.

Nicole Kidman is reportedly close to signing on to be the lead in a movie based on Grace Kelly. It's currently titled Grace Of Monaco.

Joseph Gordon-Levitt has dropped out of Django Unchained because of scheduling issues.

Steven Segal is said to have been offered a role in Expendables 3.

Christian Bale, Casey Affleck, Zoe Saldana and Sam Shepard will star in Out Of The Furnace. Scott Cooper (Crazy Heart) will direct.

The sequel to Captain America: The First Avenger has been given the release date of April 14, 2014.

Universal is currently planning a remake of The Mummy.

Barry Levinson is set to direct a film about Hank Aaron. It's said to revolve around Aaron breaking Babe Ruth's home run record.

Liam Neeson will star in Non-Stop, which will reportedly follow an air marshal trying to save the day.

Adam Sandler's Happy Madison is currently trying to do a remake of 1987's Summer School.

Ashton Kutcher has landed the lead role in Jobs ... which is of course based on the life of Steve Jobs.

Imprint Entertainment is planning a Pam Grier biopic. It will be based on Foxy, My Life In Three Acts.




This Week's Notable Trailers:














- -





Unless otherwise expressly stated, all text in this blog and any related pages, including the blog's archives, is licensed by John Laird under a Creative Commons License.