Wednesday, August 17, 2011
I grew up by Canada and for the first 18 years of my life I got to "enjoy" a shitload of snow. Now, I live in Texas and for the first time Iím really longing for those winter days of my youth. The heat this summer has been killer and I've been staying in to watch Netflix instead of getting my ass to Red River for some live music. I've had enough of the couch, though, so this Thursday I'm heading to Emoís to see Followed By Static and John Wesley Coleman celebrate the release of a 12" split.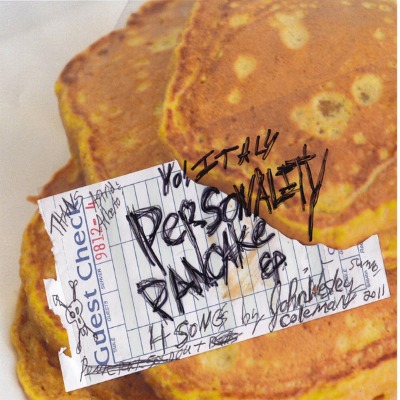 Follow By Staticís Facebook page describes them as "fuzz pop doom folk," and the music lives up to that enticing description. Itís dark and often distorted, but underneath the noise are pulsing rhythms and a lot of melodies. However, on Cop Gloves this isn't necessarily the case, as they pretty much ditch their trademark noise fuzz in favor for some country twang. You have to listen to it if only for the excellent guitar solo at the end of the song.

:Followed By Static - Cop Gloves:


As for John Wesley Coleman, he's what I would call a garage rock rhapsodist/troubadour. You may actually know him as the singer/guitarist in another local act called the Golden Boys. Or maybe you don't. Either way, on Iím Fucked Up And Iím Cool you'll get to experience his warped vocals over garage punk guitar riffs, and you'll like it.

:John Wesley Coleman - I'm Fucked Up And I'm Cool:

Music and Poetry by John Wesley Coleman
- Dan Corbin -





Unless otherwise expressly stated, all text in this blog and any related pages, including the blog's archives, is licensed by John Laird under a Creative Commons License.