Sunday, September 27, 2009
Hello friends. This week Iíve got a new album from Austinís Monument To No One, plus a few notes on musical coincidences (i.e. a new band Iím excited about), how to cut through all the ACL bullshit (hello Leatherbag), some reissues (horray Octopus Project), and the top way to not get good press (sorry Deaf Ears). Letís get this show on the road: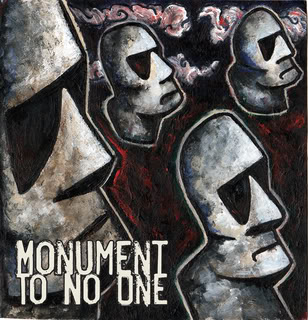 Monument To No One - Self Titled
MTNOís debut LP captures the brazen guitar riffs and honed psychedelic leanings that have made the band popular at venues around the Lone Star State. Much of the album functions as most debuts do, collecting the better moments of live performances into a studio-shined souvenir (completed with a few jokes, i.e. track 6, Donít Tase Me, Bro), but there are pockets of real accomplishment and promise for the band. A good portion of the album is a wash of goes-to-11 guitars, but when the band do slow it down, their impeccable knack for crafting perfect textures with nice crunchy guitar tones and a snare drum that would make Jim OíRourke cry, not to mention tight playing of well-written arrangements - you know, good music stuff - all have the chance to show through what could easily have turned into just another debut. You can get the album straight from the band for 7 bucks. Hereís a clip:

:Monument To No One - Blasting Sound: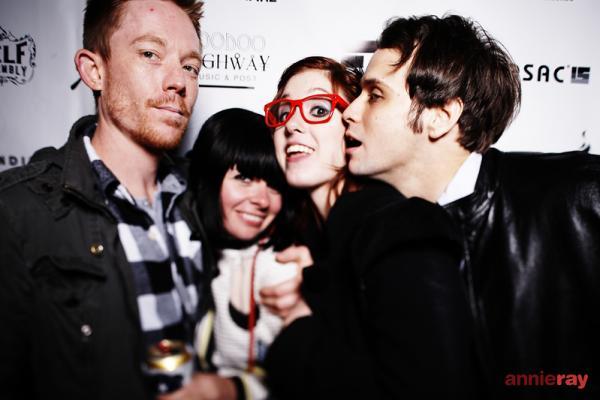 Coincidence, or Really Good Music: The White White Lights
I took a trip to Japan a while ago, and lately the world has been conspiring to make me miss it. Letís just say that, among other random events, the White White Lights song Itís Cold Here in Japan isnít helping, no thanks to the fact that itís some of the most exciting stuff Iíve heard out of Austin all year. The band have an EP coming out soon, but more importantly, theyíre playing Art Disaster 9 at Beauty Bar on October 1st. Be there.

:White White Lights - It's Cold Here In Japan: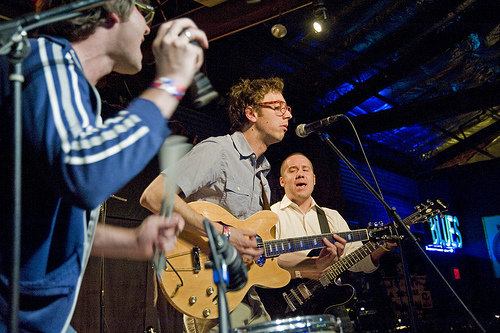 ACL is Crowded and Hot and Dusty: Leatherbag
Well, the annual festival invasion of $8 hamburgers, festival-grade weed and a bunch of bands is again upon us. And sure, every other blog in a 100-mile radius is throwing down on the best bands to see for the weekend. Well, I don't know if heís the best guy at the fest (cough Dave Matthews Band), but you could do worse than spend a Friday morning (11:20 - 12) with local man Randy Reynolds, aka Leatherbag, whose music will stick with you long after you coughed up the last of that ACL silt. Leatherbagís been getting dangerously better over the past year or so, and what Iíve heard of their upcoming LP (recorded with Michael Crow of Grand Champeen) is a solid chunk of pure gold gift-wrapped in 80%-cocoa chocolate. Hereís a clip of him playing ACLís Stage Left from this past year. Hello Modern Lovers.

Leatherbag - On Down The Line (ACL Stage Left)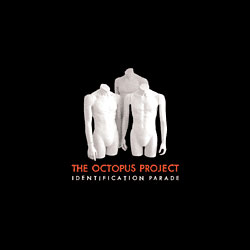 Reissues: The Octopus Project
Back in 2002 The Octopus Project released their self-produced Identification Parade, which to this day remains high on my list of go-to albums for any occasion warranting good music. Now the album (along with One Ten Hundred Thousand Million) is being reissued on vinyl via Peek-a-Boo Recs, which means your turntable can get some of that OP love too. Okay, letís be honest, this isnít huge news, but any chance to up more Octopus Project songs is an excuse good enough for me. Find the reissues here. And listen to this.

:The Octopus Project - The Way Things Go: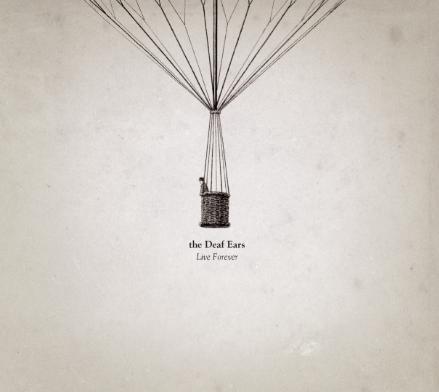 I Canít Hear You: The Deaf Ears
The Deaf Ears just released an excellent new album, Live Forever, in the vein of some of my favorite releases from the year (= Jude/Ross + a little more pop), which is initially very exciting. Problem is, I canít share any song here with you, because all the band has by way of sampling purposes is this album stream I can point you to. And if it wasnít such a good listen, Iíd hardly even do that. Come on people, sharing is caring!

John Michael Cassetta keeps his own blog, Big Diction, and writes for the local website Austin Sound. Comments, complaints, and solicitations may be directed here.
- John Michael Cassetta -





Unless otherwise expressly stated, all text in this blog and any related pages, including the blog's archives, is licensed by John Laird under a Creative Commons License.