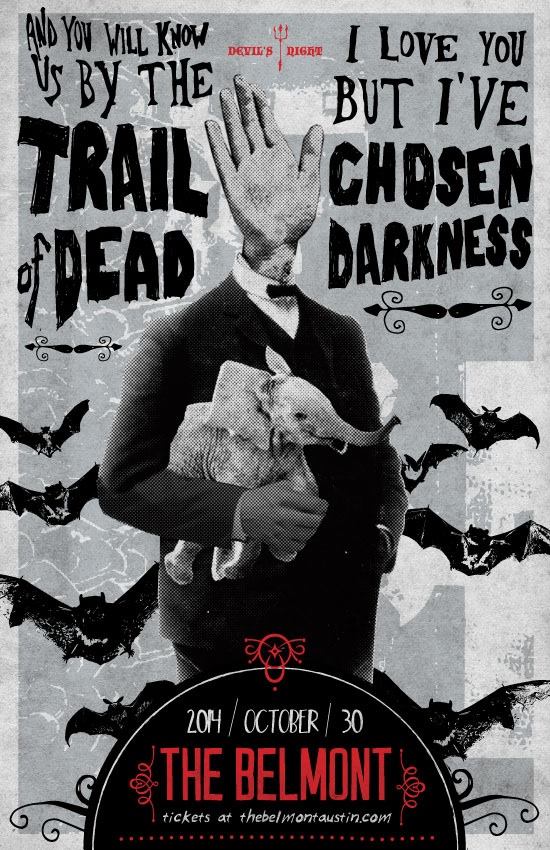 On Halloween's Eve (that's Friday, 10/30, if you're normal) the Belmont is set to host And You Will Know Us By The Trail Of Dead and I Love You But I've Chosen Darkness.  The former is about to release a rather anticipated effort titled IX, and the latter is all set to put out their first album in eight years.  So, it will surely be a show with plenty of new jams to buzz about and devour.  If you think this sounds rad (and you should), then enter our contest!
To enter to win a pair of tickets, just send an email HERE with Trail Of Darkness in the subject line.  We'll pick a winner the day before the show!
Just in case you're wondering, we will not use any of your personal info for anything other than this contest.