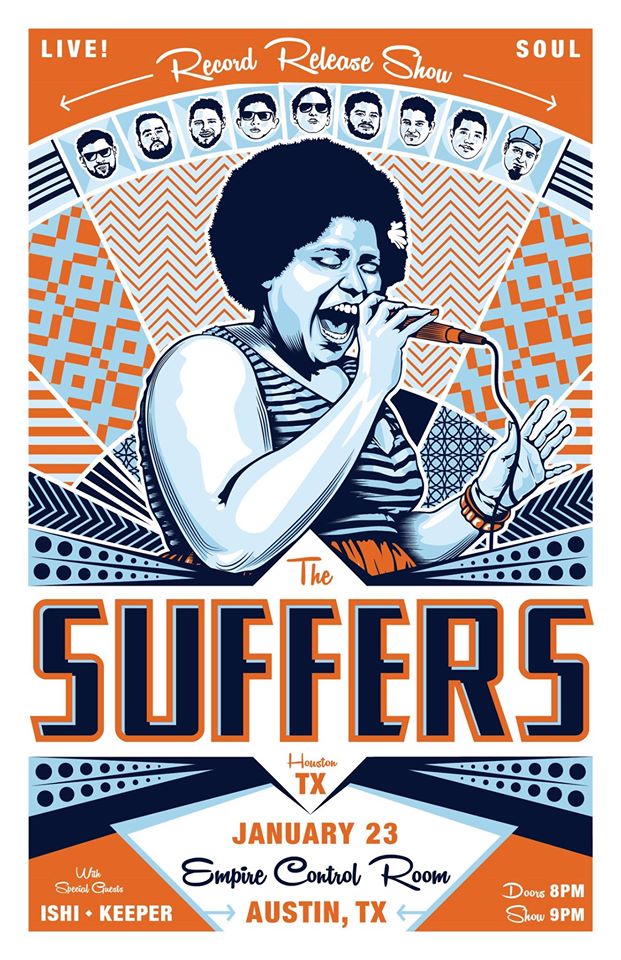 This Friday SOTO favorites The Suffers will be at Empire Control Room to celebrate the release of their Make Some Room EP.   With them alone the night would for sure be a great time, but the bill also features Ishi and Keeper.  What!  That's next level, can't miss stuff, so allow us to make sure you're in the house for all the fun …
To enter to win a pair of tickets, just send an email HERE with MAKE SOME ROOM FOR ME in the subject line.  We'll pick a winner the day before the show!
Just in case you're wondering, we will not use any of your personal info for anything other than this contest.