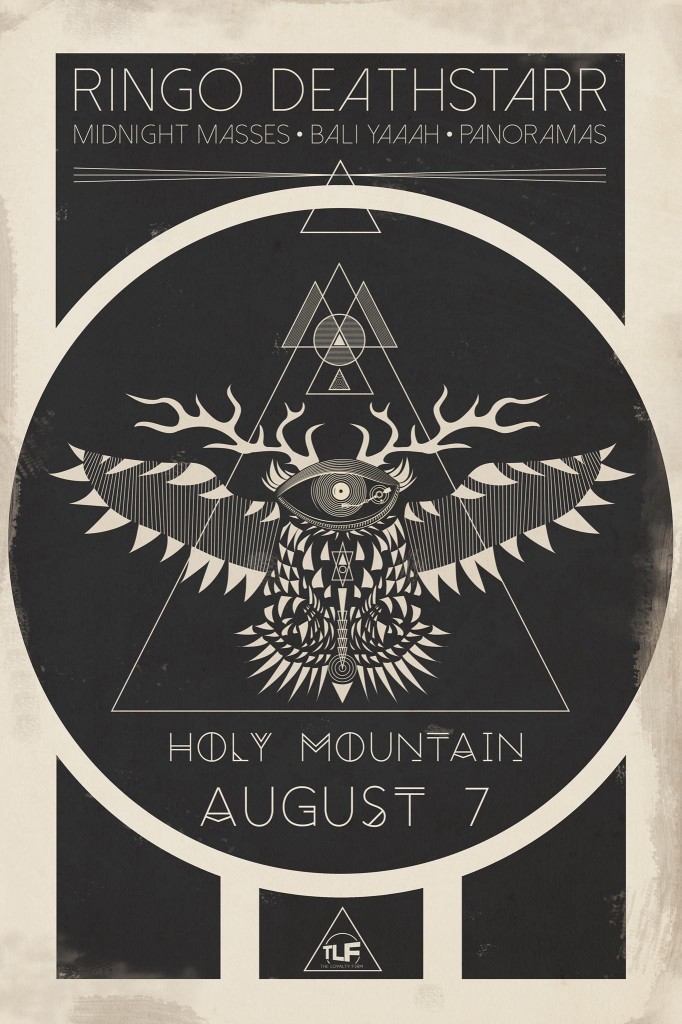 Coming up at Holy Mountain on Thursday, August 7 is a show that will be co-headlined by Ringo Deathstarr and Midnight Masses.  It's pretty much guaranteed to be a wonderfully loud and awesome time, so be sure to mark it up all big and nice on your calendar.  Bali Yaaah and Panoramas will open.  Doors are at 9pm, and it's $8 to get in … unless, of course, you win a pair of guest list spots through us.
To enter the contest, just send an email HERE with DEATHSTARR MASSES in the subject line.  We'll pick a winner the day before the show!
Just in case you're wondering, we will not use any of your personal info for anything other than this contest.