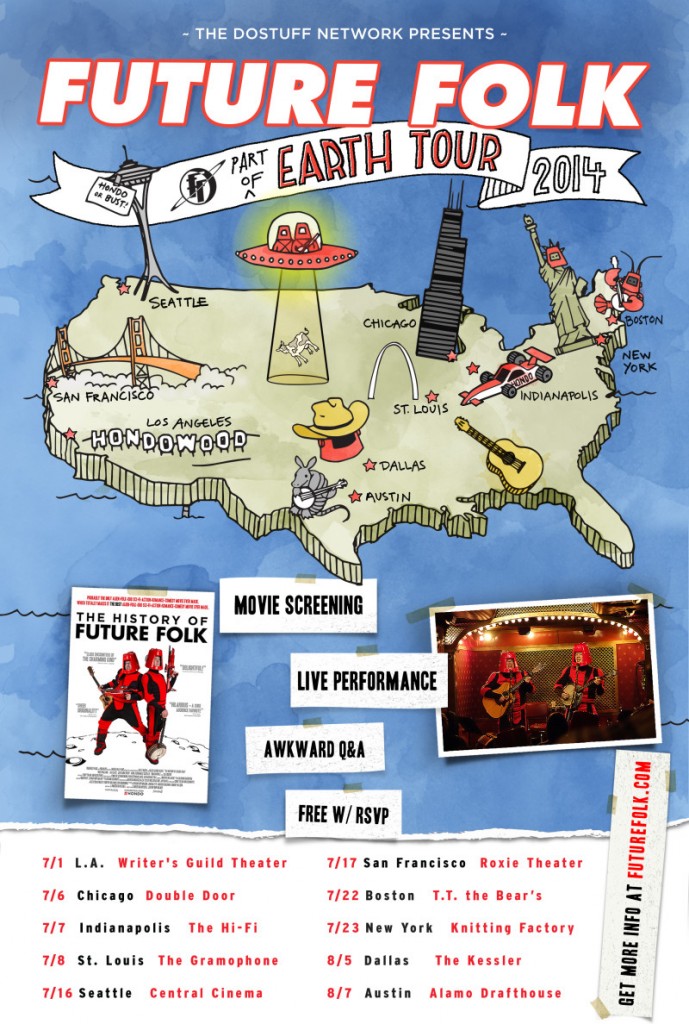 The History Of Future Folk is "the possibly exaggerated origin story of the real life alien bluegrass band, Future Folk, that has been playing for NYC audiences for the better part of a decade."  And guess what?  Do512, Goose Island Beer and The DoStuff Network are bringing the film to the Alamo Drafthouse Ritz on Thursday, August 7.  The evening isn't solely comprised of a screening though, Future Folk will also be in attendance to perform and do a Q&A.  It's going to be rad.  Now, you can RSVP for FREE to the event, or you can get registered here for a pair of really classy reserved seats.  Then you'll have guaranteed access to the alien bluegrass band bonanza that will be going down on that evening.
To enter this contest, just send an email HERE with FUTURE FOLK in the subject line.  We'll pick a winner the day before the screening/show!
PS – We'll give you a bonus entry if you email in a picture of your custom Hondoian Space Helmet.
Just in case you're wondering, we will not use any of your personal info for anything other than this contest.