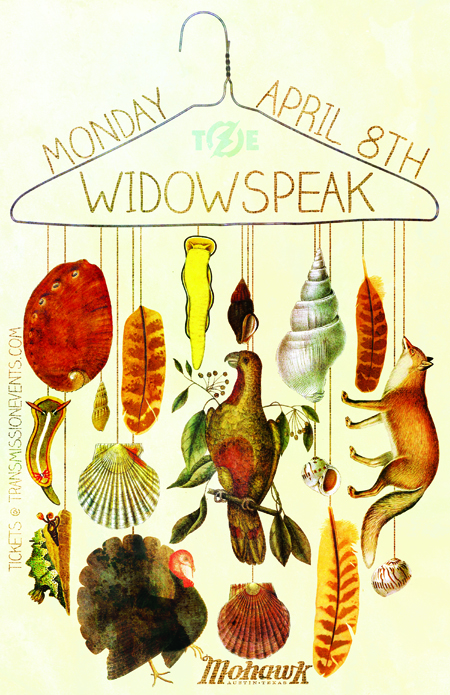 If you happened to miss Widowspeak when they were in town for SXSW in support of the very good Almanac, then you should be happy to hear that they're already back!  The band will play the inside stage of the Mohawk on Monday, April 8 (show starts at 10pm).  Not only should you be there, but you should be there for free through us!
To win a pair of tix from us just send an email here with I LIKE HAIR as the title.  We'll pick a winner the day of the show!
PS – Your information won't be used for anything except this contest.  We swears it on the Precious.