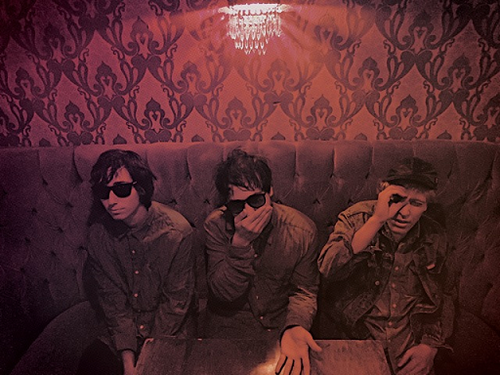 On Wednesday, February 20 there is a monster show going down at the Mohawk.  Unknown Mortal Orchestra, Foxygen, and Wampire will start the evening on the outside stage, and then Ramona Falls and Social Studies will bring it to a close inside.  It's a truly can't miss night, and we're pretty thrilled to be giving away a pair of tickets.
For a chance at winning you just need to send an email here with I NEED THIS as the subject.  We'll pick a winner the day of the show!  By the way, if you don't win, show up anyway.  The outside show is a measly $13, and if you would prefer to roll in once it's done, the inside show will only be $10.
PS – Your information won't be used for anything except this contest.  We swears it on the Precious.
Unknown Mortal Orchestra just released II via Jagjaguwar.
Foxygen put out We Are the 21st Century Ambassadors of Peace & Magic last month via Jagjaguwar.
Polyvinyl is set to release Wampire's Curiosity in May.
Ramona Falls put out Prophet last year via Barsuk.  Frontman Brent Knopf used to be in Menomena.
Social Studies put out Developer last year via Antenna Farm Records.