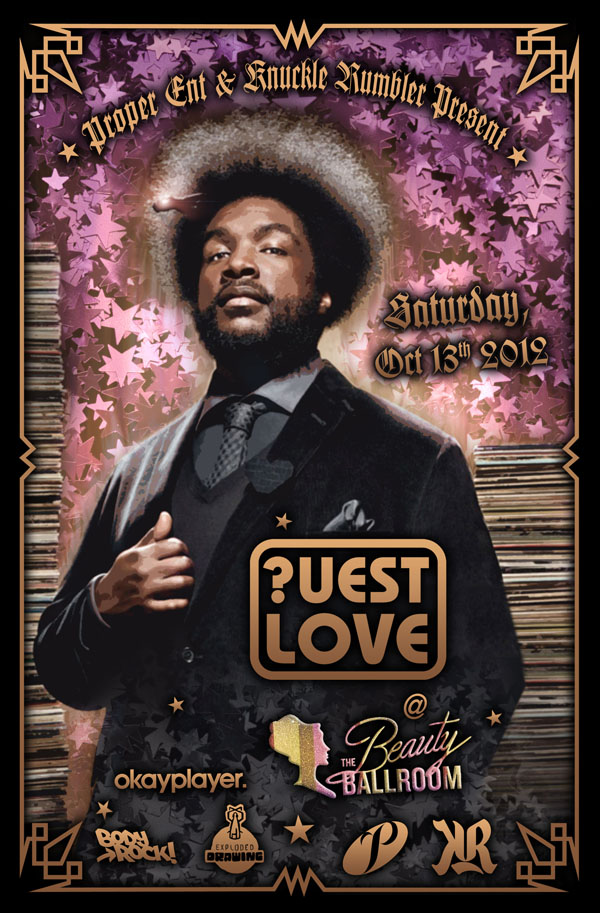 Knuckle Rumbler is bringing ?uestlove to the Beauty Ballroom this Saturday, and we have your chance to win a pair of tickets.  All you have to do is send an email here with "I'm on a ?uest for Love" in the subject line.  We'll pick a winner on Friday!
The show is set to star at 9:30pm, and will also feature performances by Chorizo Funk, Riders Against The Storm, and some others that should make for a rad time.  We're also getting the impression that there will be plenty of fine, easy on the pocketbook booze to be had as you spend the evening bobbing your head.
Just in case you somehow have been living under a rock that's under another rock, here's a few videos to clue you in on who ?uestlove is.