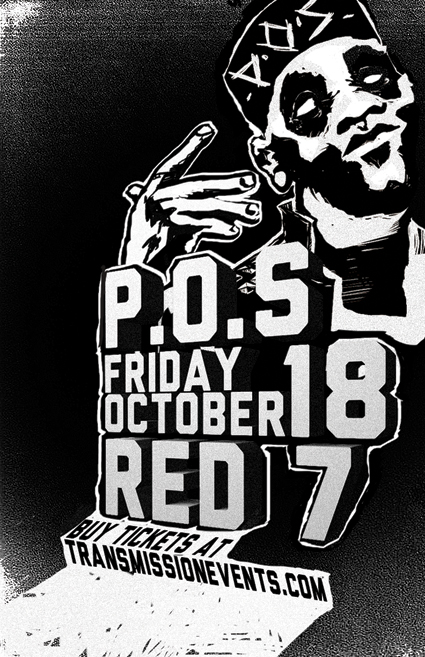 One of the biggest bummers of 2012 was when P.O.S. had to cancel his tour due to health concerns.  He promised he'd return though, and this Friday he'll follow through on his word with a show at Red 7.  The guy is one of the best hip hop artists around, and his live show is absolutely dynamic.  So, you have to be there, or everyone will be disappointed in you.  Don't let that happen.
Doors at 9pm.  Marijuana Deathsquads, which P.O.S. is actually a part of, will open the evening.
To win a pair of guest list spots from us just send an email HERE with FUCK YOUR STUFF in the subject line.  We'll pick a winner the day of the show.
PS – Your information won't be used for anything except this contest.  We swears it on the Precious.