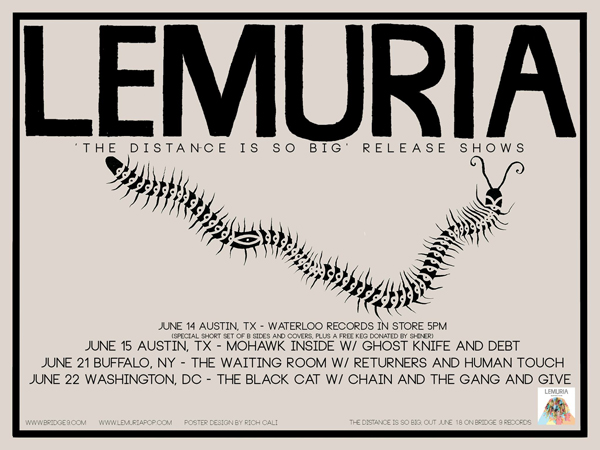 This Saturday on the Mohawk's inside stage you'll find Lemuria celebrating the release of their brand new full length, The Distance Is So Big (a full stream of the album is here).  We recommend going simply because they're one of the best 90s-enthused pop bands around, but when you also note that the show is a record release party and that locals Ghost Knife and Debt are on the bill, then it feels like a can't miss sort of night.  So, be there!
To win a pair of tix from us just send an email here with WILL YOU LEMURIA ME? as the title.  We'll pick a winner the day of the show!
PS – Your information won't be used for anything except this contest.  We swears it on the Precious.