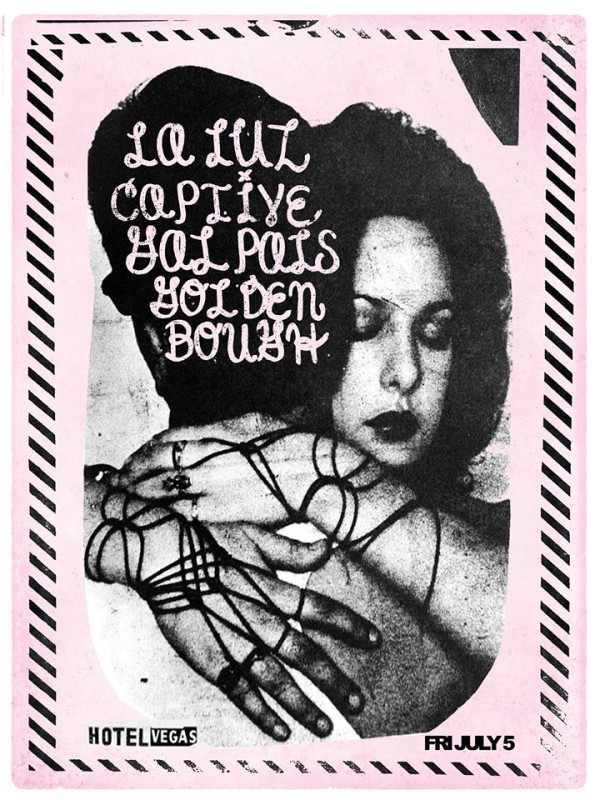 Happen to enjoy lady-lead retro pop acts like the Dum Dum Girls, Veronica Falls, and Frankie Rose?  Then you should definitely make plans to see the up and coming La Luz at Hotel Vegas this Friday.  It'll be your chance to jump on their bandwagon early!  Opening the evening will be Captive, Gal Pals, and Golden Bough.  It's a good lineup.  Don't miss out.
To win a pair of tix from us just send an email HERE with LUZ as the title.  We'll pick a winner the day of the show!
PS – Your information won't be used for anything except this contest.  We swears it on the Precious.