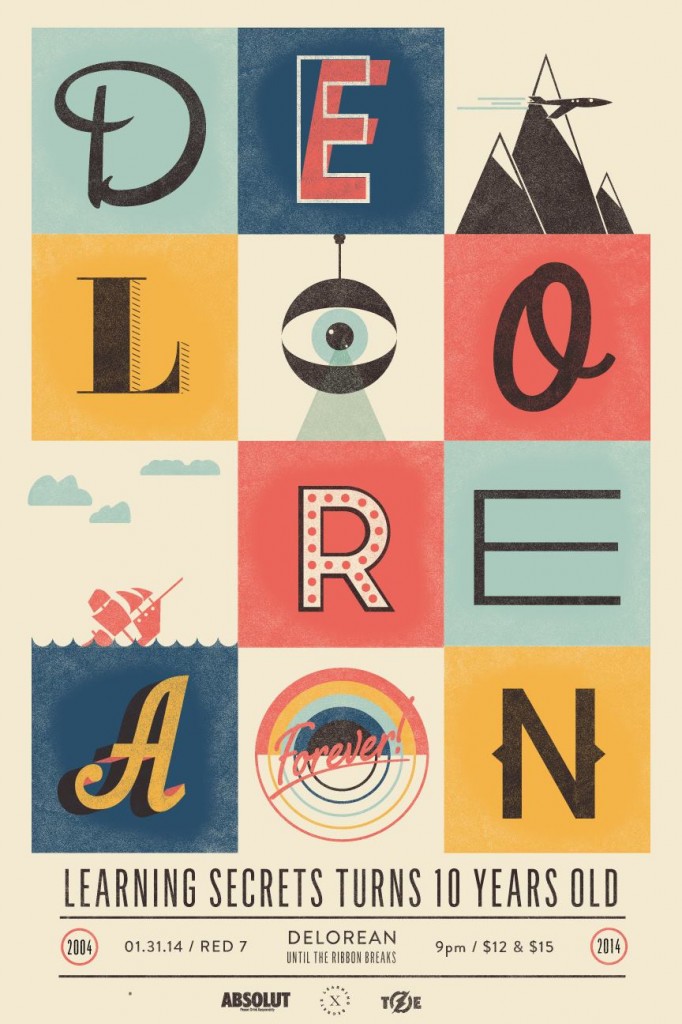 The always great Delorean are coming to town, and that alone is good news.  To make things even better though, they'll be here in celebration of Learning Secrets turning 10!  And let's face it, Austin without Learning Secrets would be a dull place, so we here at SOTO highly advise that you get out to support the dance party extraordinaires this Friday at Red 7.  If you don't show up, then you probably won't be allowed to dance in Austin ever again.
RIGHT, BUT HOW DO I WIN MY WAY IN?
Just send an email HERE with I WANT TO LEARN SECRETS in the subject line.  We'll pick a winner the day of the show!
Just in case you're wondering, we will not use any of your personal info for anything other than this contest.