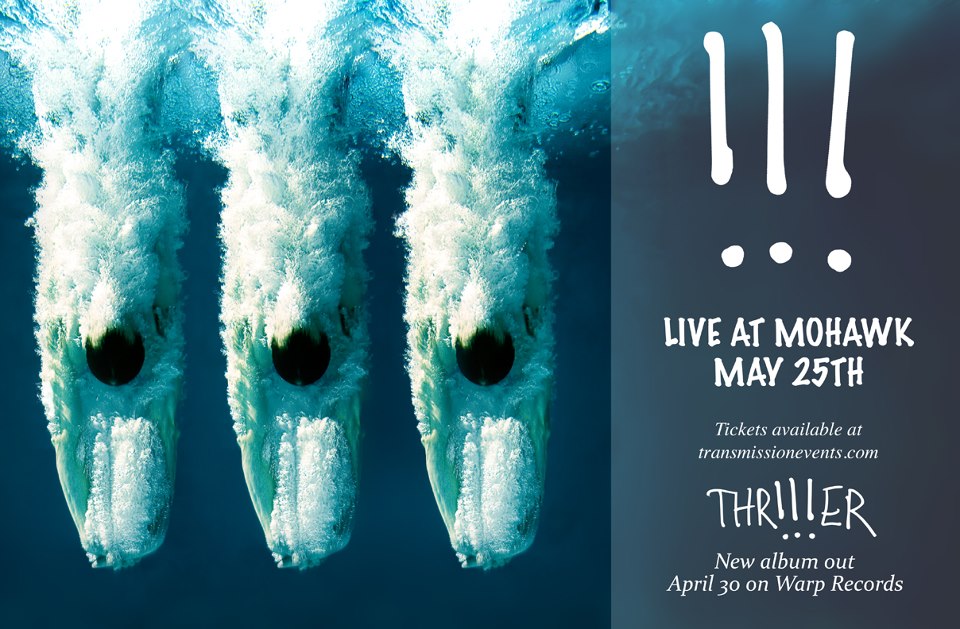 Yet to book up your Saturday with a dancy good time?  We can help!  The one and only !!! is playing the Mohawk, and we're pretty sure it's going to be the best dance party in town.  Shockwave Riderz will open, and there will be a DJ set from Learning Secrets.  Also, there's an after party that will happen inside the Mohawk with Videoing and DJ Richard Henry!
To win a pair of tix from us just send an email here with CHK CHK CHK as the title.  We'll pick a winner the day of the show!
PS – Your information won't be used for anything except this contest.  We swears it on the Precious.