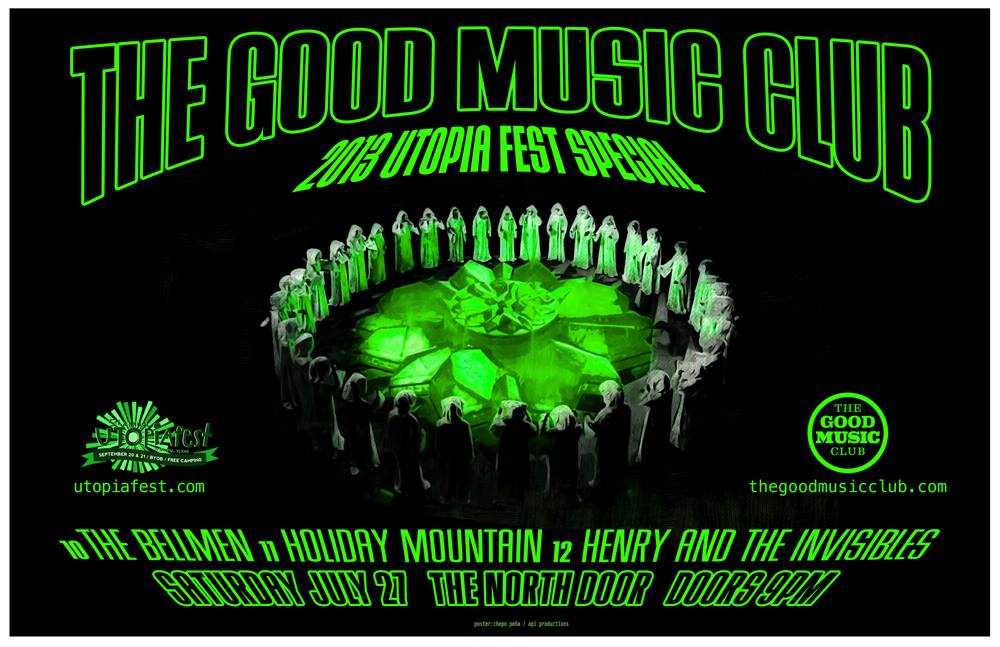 The Good Music Club are sharing their show this month with Utopia Fest, and you need to be there.  On the bill you'll find Henry And The Invisibles, Holiday Mountain, and The Bellman.  The show is set for this Saturday, July 27 at the usual fun time place, The North Door.  Cover is just $5!
The Good Music Club is monthly concert taping series meant to highlight some of Austin's best acts.  Side One Track One is proud to be a media partner.
The cleverly titled Henry And The Invisibles (it's just one guy) have put out a couple of singles this year.
Holiday Mountain released Become Who You Are last year.
The Bellmen are currently working on an album.