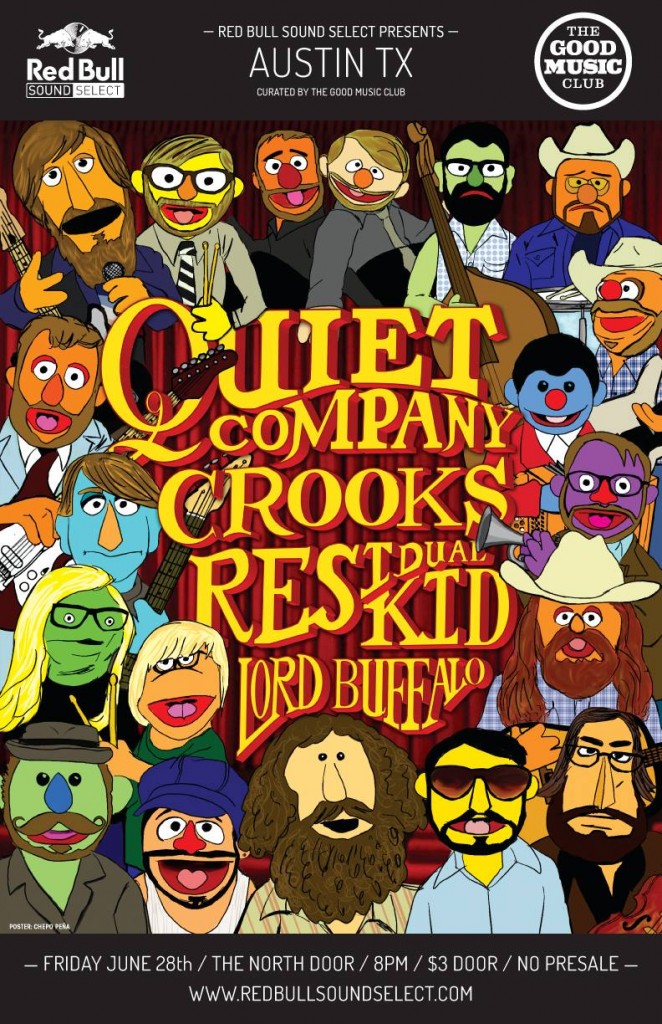 The Good Music Club joined up with Red Bull Sound Select to put together the lineup for June, and it's a good one.  On the bill you'll find Quiet Company, Crooks, Residual Kid, and Lord Buffalo.  To be honest, this should be a $10 sort of show, but the cover to get into the North Door on June 28 is just $3.  That's practically free!  See you there, friends.
The Good Music Club is monthly concert taping series meant to highlight some of Austin's best acts.  Side One Track One is proud to be a media partner.
Quiet Company recently released A Dead Man On My Back: Shine Honesty Revisited.  It's a complete remake of their debut album.
Crooks put out The Rain Will Come last year.
Residual Kid released their Faces EP late last year.
Lord Buffalo put out their self titled EP about a year ago.