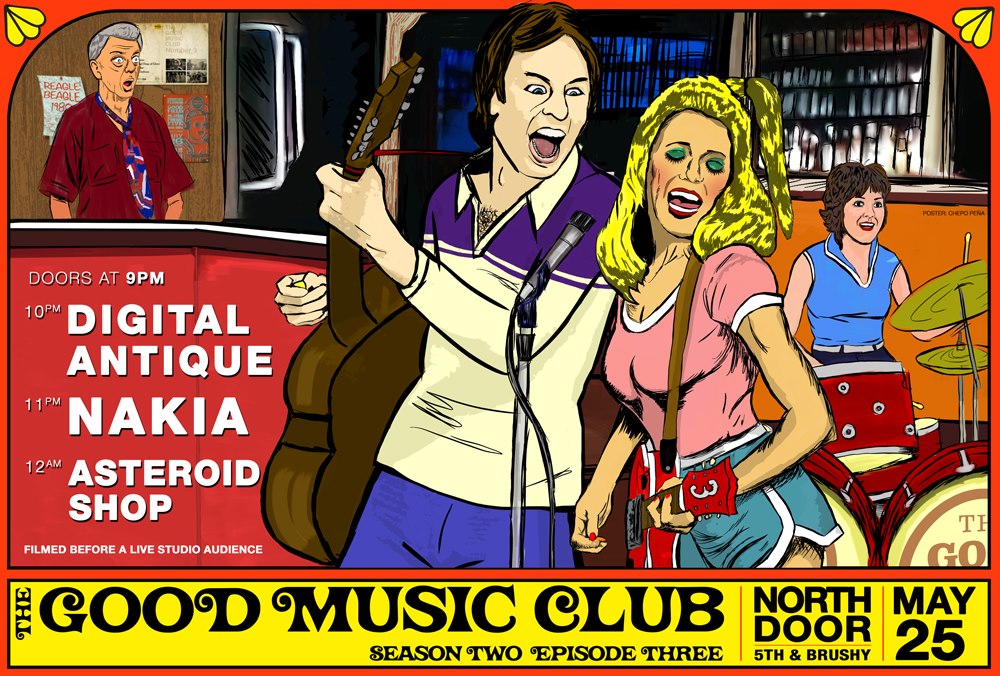 The Good Music Club have called upon Digital Antique, Nakia, and Asteroid Shop to fill out the lineup for their next show.  You should go.  Unless, of course, you're feeling totally lame.  The evening of tunes will happen at The North Door on May 25, and the cover is just $5.  The first taping should start at 10pm.
The Good Music Club is monthly concert taping series meant to highlight some of Austin's best acts.  Side One Track One is proud to be a media partner.
Digital Antique put out the well crafted II last summer.
You can hear Nakia's big voice on the Drown In The Crimson Tide EP he released back in March.
Asteroid Shop's brooding Distant Luxury EP was released last year.