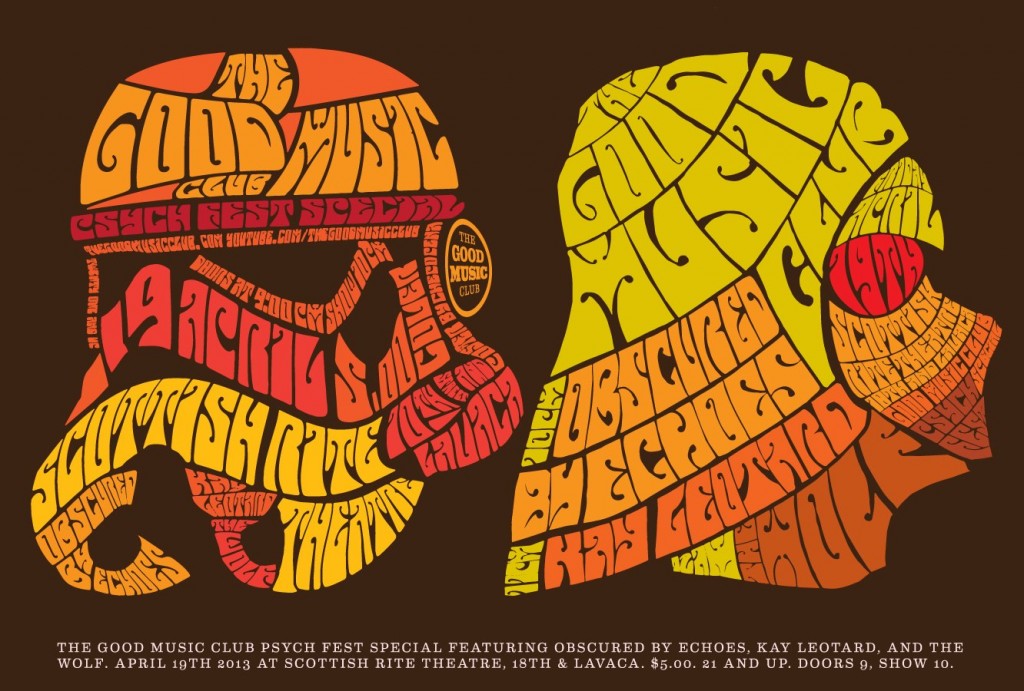 The Good Music Club have readied their next show, and this time it's in conjunction with the upcoming Austin Psych Fest.  On the bill you'll find Kay Leotard, Obscured By Echoes, and The Wolf.  These things usually go down at The North Door, but this Friday you'll find all the fun at Scottish Rite Theater.  Doors are at 8pm.  Cover is only $5.  Must be 21+ to enter.
The Good Music Club is monthly concert taping series meant to highlight some of Austin's best acts.  Side One Track One is proud to be a media partner.
Kay Leotard's Witchuals, which was put out last summer, features a lot of really accessible psych pop tunes.
Obscured By Echoes released the versatile Black Matter Manifesto late last year.  They're currently working on a new single.
The Wolf recently put out Part 1.  It's full of throwback rock and roll tunes.