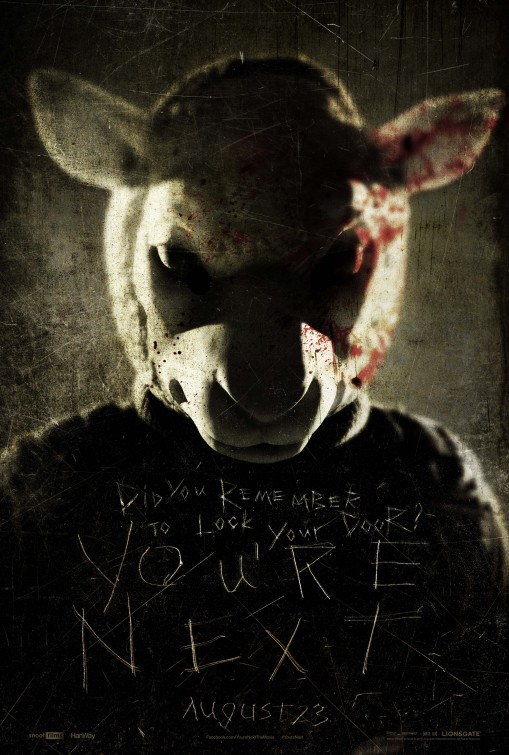 People are doing traditional-style reviews all over the web, so we decided to try something different.  In each "breakdown" we'll take a look at what a film's marketing lead us to believe, how the movie actually played, and then what we learned from it all.  Read on!
The Impression:
After two-plus years of festival buzz, the home-invasion-themed You're Next finally gets a wide release.  Horror fans everywhere are seriously pumped.
The Reality:
As it turns out, You're Next is as hyped – it's smart, aggressive, and well made.  I have no idea why Lionsgate decided they needed to sit on this film for so long.  We should be talking about a sequel right now.  In any case, you must get out and see You're Next, as it is definitely this year's most badass flick.
By the way, be sure to see You're Next with friends.  You're going to want to high-five a lot throughout the movie, and that's difficult to pull off if you're riding solo.
The Lesson:
Nobody should put awesome films in a corner.