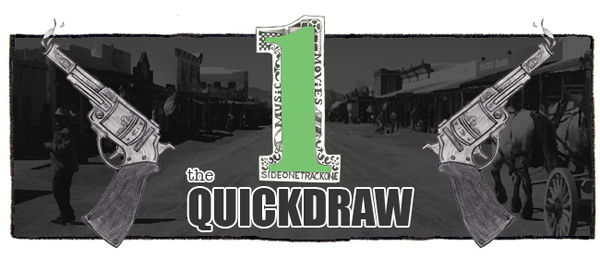 Today's music believes that knowing is half the battle.  Enjoy.
:Dismemberment Plan – Invisible:  I didn't so much care for the Dismemberment Plan's first new song in 12 years, but I'm digging this second single and its inspired indie rock ways.  Uncanny Valley is due October 15 via Partisan Records.  See the band at Fun Fun Fun Fest in November.
:Polica – Chain My Name:  This track has totally owned me over the last few days, and I'm not sure when I'll tire of awkward attempting to dance to it.  Polica will release  Shulamith on October 22 via Mom + Pop.  Catch them at Emo's East on November 15.
:Of Montreal – She Ain't Speaking Now:  The upcoming Of Montreal album is really starting to look like it's going to be a straight up indie rock-oriented effort, and that is fine by me.  Lousy With Sylvianbriar is due October 8 via Polyvinyl.  See the band at the Mohawk on November 15.
:Yawn – Summer Heat:  I figured Yawn were a new act, but apparently they had a well received LP back in 2011.  Is any of it as refreshing as this song?  If so, I need to seek it out.  The band is currently in the midst of putting together their sophomore effort.
:Courtney Barnett – Avant Gardener:  This song is definitely overly wordy, but Courtney Barnett's voice has such a classic sound that she's able makes it work.  I'm definitely interested in checking out The Double EP: A Sea of Split Peas whenever it's released via House Anxiety/Marathon Artists/Milk.