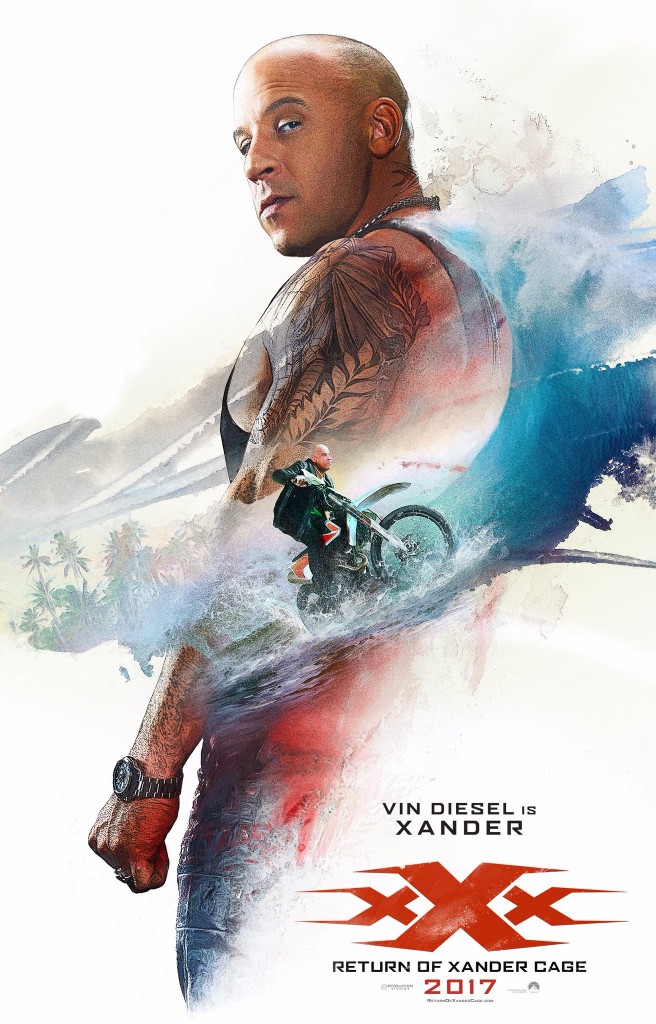 Pre-Screening Stance:
I like 2002′s XXX.  I like Vin Diesel.  So, naturally, I like that Vin is back as the titular character.  Here's hoping his second go-round as the extreme sports-loving secret agent doesn't suck.
Post-Screening Ramble:
The original XXX works because the people who made it truly believed that everything in their world was cool.  The nu-metal soundtrack with Rammstein, Drowning Pool, etc.  They thought it was cool.  The extreme sports in it – base jumping, snowboarding, etc.  They thought it was cool.  The anti-establishment hero with the smart mouth.  They thought he was cool.  Sure, maybe in hindsight it was all more cheesy than cool, but that's not what really matters.  The point is just that it was made by people who dug what they were doing, and that enthusiasm is a big reason why it's a fun flick (and why it holds up).
As for XXX: Return of Xander Cage, it was clearly crafted by a mishmash of people with no passion for anything who simply just wanted to cash a nice sequel check, and because of that it's a lazy, cringe-inducing, awful movie that isn't even the slightest bit fun.  Vin Diesel is woefully flat in it, mostly because his dialogue consists of nothing but shitty dad jokes and recycled lines from the first XXX.  There's a team building aspect that makes no sense and feels really forced.  The plot itself is a cheap, super dumb rip off of Furious 7′s (shame on you, Vin).  The CG is somehow worse than the film that was released 15 years before it.  Donnie Yen and Tony Jaa are wasted.  Toni Collette is terribly miscast.  And on and on and on.  I figured the film would at least be tolerable, but it's thoroughly terrible.  What a disaster.
Trust me when I say that you should never ever bother with XXX: Return of Xander Cage.
One Last Thought:
There's a part in Return Of Xander Cage where XXX recruits a guy called The Hood for his "save the world" team.  Want to know what his special ability is?  He's a DJ.  A GODDAMN DJ.  That's it.  The dude doesn't do anything else.  At all!  He might be the dumbest and most useless character in the history of film.