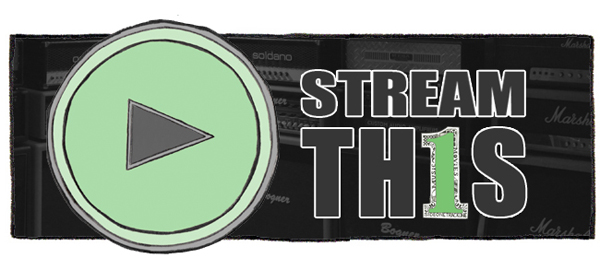 The SOTO inbox is always full of cool stuff that never gets to see the light of day on the actual site, and I'd like to change that.  So, every Friday I'll be posting the best album streams and videos that were sent my way during the week.  Take a scroll and find something worth remembering.
FULL ALBUM STREAMS
Yeah Yeah Yeahs – Mosquito
Bleached – Ride Your Heart
The Besnard Lakes – Until In Excess, Imperceptible UFO
The Knife – Shaking The Habitual
Rilo Kiley – RKives
Milk Music – Cruise Your Illusion
Wolf Eyes – No Answer: Lower Floors
Maria Minerva – Bless EP
Team Spirit – Team Spirit EP
WALL – Shoestring EP
Pick A Piper – Pick A Piper
Pyramids – Brightest Darkest Day
Kurt Vile – Wakin On A Pretty Daze
Oblivion – Motion Picture Soundtrack
VIDEOS
Majical Cloudz will put out Impersonator on May 21 through Matador.
Junip will put out a new self titled album on April 23 via Mute.
Kopecky Family Band recently released Kids Raising Kids via ATO Records.
Efterklang's Piramida is out now on 4AD.
Cat Power released Sun last year.  She'll be touring the world this summer.
Grandchildren will release Golden Age on May 7 via the Ernest Jenning Recording Co.
Polly Scattergood will release Arrows on June 18 via Mute.
Standish/Carlyon will release Deleted Scenes on May 14 through Felte.
The Casket Girls' Sleepwalking is out now on Graveface Records.
Charli XCX will release True Romance on April 16 via IAMSOUND.
Liars' WIXIW is out now on Mute.