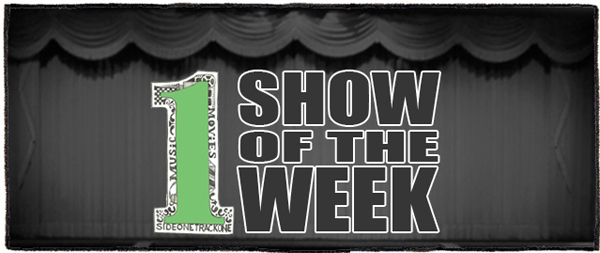 Know what I've really been digging this year?  Conor Oberst's Salutations.  It's a great album with a slew of comfy country tunes on it, and I've left it on repeat a lot so far in 2017.  If I'm lucky, he'll play most of it at ACL Live this Friday.  Or he won't and I'll have a good time anyways because its Conor Oberst, man of many great songs.  By the way, be sure to show up early to see the fantastic Julien Baker.  That girl is a legit talent.
Side note, also on Friday (and just below the Conor Oberst gig) is The Wild Now's EP release party at 3TEN at ACL Live.  If you're going to see Oberst, you should hop down and watch some of this local act's set.  They have some fantastic pop tunes.
Tix are $10.  Shoot an email HERE for a chance to win a pair of guest list spots for The Wild Now!
BONUS Show Recommendations:
Tonight:
- Thurston Moore Group at the Mohawk
- Basketball Shorts at the Mohawk
Thursday:
- Crooked Bangs, Hidden Ritual, Lung Letters, Autlier at Hotel Vegas
- Hot Luck Festival with Black Lips, Big Bill, Surfbort at Barracuda
- Ringo Deathstarr, Krista Van Liew, Ultraviolet, Knifight, This Cold Night, ANDY, Graffiti Trials, Jacob Green, Scorpio DJ Sets at Cheer Up Charlies
- Lowin, Star Parks at Stubb's
- Genuine Leather, Magic Rockers of Texas, Sun June at the Sahara Lounge
- The B-52s at ACL Live at the Moody Theater
Friday:
- The Damned, The BellRays at the Mohawk
- Bad Sports, UVH, Xetas, Super Thief at the Mohawk
- Flesh Lights, Street Eaters, Nameless Frames at Hotel Vegas
- Ben Millburn, Girling, A. Sinclair at The Sidewinder
- Hot Luck Festival with Shonen Knife, Mean Jolene, Missing Pages at Barracuda
- Hot Luck Festival with Rayland Baxter, Jonathan Terrell, Carson McHone at the White Horse
Saturday:
- JD Clark, Moving Panoramas at Hotel Vegas
- Star Parks, The Battlemen, Silver Ships at The Sidewinder
- Jr. Jr. at Empire Control Room
- Food Group, Thor & Friends, Botany, Smile, Zettajoule, Roaring Sun at Cheer Up Charlies
- The Black Angels, A Place to Bury Strangers, Gonn at Stubb's
- Hot Luck Festival with Black Joe Lewis, Bad Lovers, Payton Andrew Green at Barracuda
- Hot Luck Festival with Robert Ellis, Harvest Thieves, Altamesa at the White Horse
- Big Bill, Ladyfang, MAMIS at Austin Beer Garden Brewing Co.
- Mastodon, Eagles of Death Metal, Russian Circles at ACL Live at the Moody Theater
Sunday:
- Carson McHone, Jonathan Terrell, Booher, Motion Hotel at Barracuda
- Go Fever, Blood Pumps at Kebabalicious
- New Kids on the Block, Paula Abdul, Boyz II Men at the Erwin Center