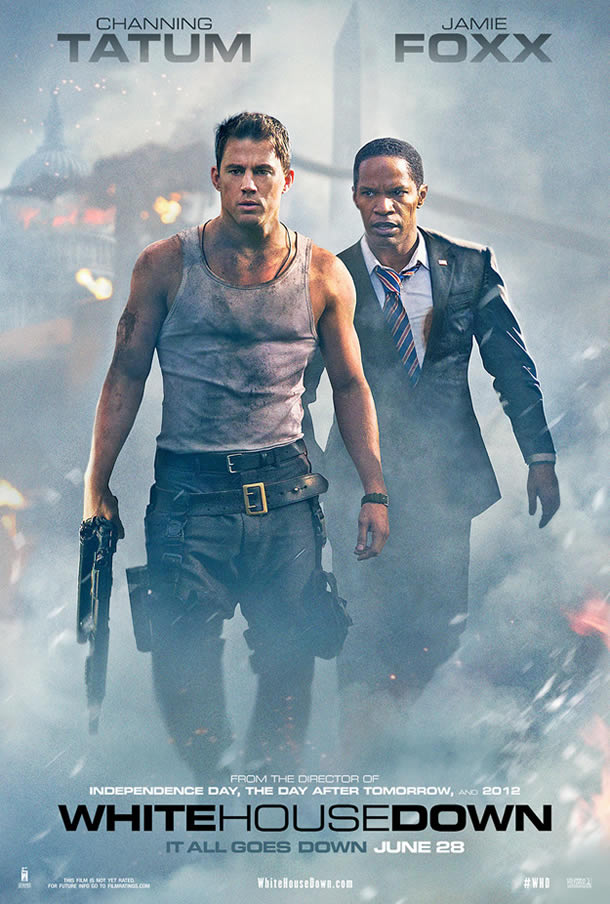 People are doing traditional-style reviews all over the web, so we decided to try something different.  In each "breakdown" we'll take a look at what a film's marketing lead us to believe, how the movie actually played, and then what we learned from it all.  Read on!
The Impression:
Channing Tatum and Jamie Foxx are directed by Roland Emmerich (Independence Day) in a remake of 2013′s Olympus Has Fallen.
The Reality:
White House Down works.  It's clearly directed by Roland "let's just blow it up" Emmerich, every supporting actor chews up their screen time like it might be the last thing they get to do, and Channing Tatum and Jamix Foxx make for an oddly charming combo.  If you like big, silly action movies that have zero interest in taking themselves seriously, then White House Down has to be on your radar this weekend.  Just make sure to have a few beers beforehand.
The Lesson:
The results are in. When it comes to saving the President, Channing Tatum > Gerard Butler.