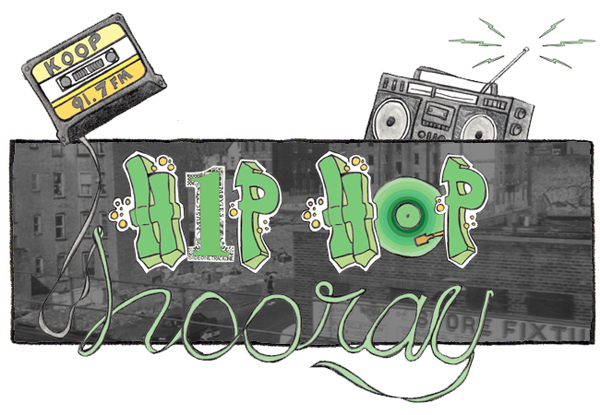 Something big is coming back to Austin, and it's something that I care deeply about – it's Weird City Hip Hop Fest.  We've only just made the initial artist announcement, but it includes some really amazing acts, a lot of whom I've included in the below mix.  So, listen close, jam out, and pick up your tickets! Last year's festival ran the spectrum from awe-inducing showmanship, to heartwarming communion, and you know what I'm talking about if you were there for the Jean Grae show.
It's such a positive and fun experience, and I hope you can do it with me (like drugs). Also, tell your friends. For a limited time, you can receive a $50 discount code on VIP tickets by signing up for Jukely Unlimited (free 7-day trial) and emailing a screenshot of your Jukely subscription settings page with your full name HERE.
Say what you will about the saturation of festivals in this market, none focuses as much on an under-served Austin genre, and none includes as many local performers. So, hitch your wagon to this star and let's sail through the universe (do drugs) together.
:Jay Electronica – Road To Perdition:
:Aesop Rock – Cat Food:
:Freddie Gibbs – High:
:Danny Brown – Dope Song:
:Hail Mary Mallon – Jonathan:
:Fat Tony – Hood Party:
:Crew 54 – Vibrations (Featuring Bavu Blakes):
:Riders Against The Storm – Booty Sweat (Club Digi Mix):
:Space Camp Death Squad – Fuck Sally May:
:Magna Carda – Game Like Jimmy:
:P-Tek – Austin:
:Clemits-  No Nostalgia:
:Mindz Of A Different Kind – Problematic:
:MODAL –  Diggin:
:Subkulture Patriots – 40oz Molotov To Freedom (Featuring OT23):
:KB The BooBonic – Farrah Flossitt: