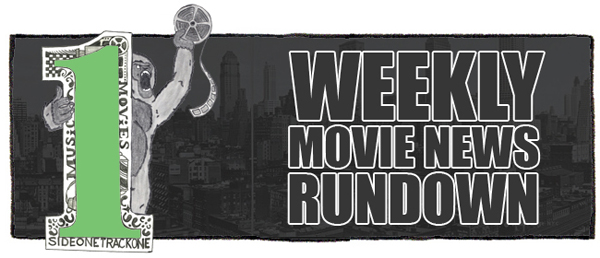 Time for your weekly movie news update!  Below you'll find a slew of sentences meant to provide a brief glimpse of what's been going on over the past week in movieland.  If something leaves you desperate for more info, then my advice is to do a little extra research on one or all of the following fantastic sites:  Latino Review, Dark Horizons, Ain't It Cool News, CHUD and/or JoBlo.  Read on!
Blake Jenner (Glee), Tyler Hoechlin (Teen Wolf) and Wyatt Russell (22 Jump Street) have reportedly been offered the lead roles in Richard Linklater's next film, That's What I'm Talking About.  It's said to have Dazed And Confused-esque tone and the story will center around a freshman basketball player at college.
Theo James (Divergent) is set to start in the Underworld reboot.
Paul Greengrass will reportedly direct Leonardo DiCaprio and Jonah Hill in The Ballad Of Richard Jewell.  The film would follow Jewell, the security guard who discovered a suspicious backpack during the 1996 Olympics in Atlanta and was later considered to be a possible terrorist suspect.
Morgan Freeman has joined the cast of Ted 2 and the remake of Ben-Hur.
Sylvester Stallone is set to direct and star in Rambo: Last Blood.
23 Jump Street is currently being written by Rodney Rothman (he partly wrote 22 Jump Street).
James Franco is set to adapt Chuck Palahniuk's Rant.
Ang Lee may direct the adaptation of Billy Lynn's Iraq War novel Long Halftime Walk.
Rumor has is that Orland Bloom may have a role in the next Pirates of the Caribbean entry.
This Week's Notable Trailers