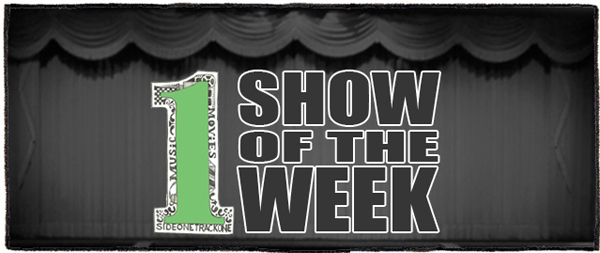 There are a lot of great shows happening this week. A lot.  And I'm admittedly pretty excited about most of them, which means that it's difficult to pick just one gig to recommend.  So, here's what I'm going to do – list one show that's local, and one that isn't.
Local Pick Of The Week:  The goods folks in East Cameron Folkcore have readied a new album, Better Off, and on Saturday at Empire Control Room they'll be celebrating the release of it.  Along with them will be The Bread, Town Hall Devils, Sich Rada, Name Sayers, Harvest Thieves, A Sinclair, Possessed By Paul James and Like Dogs.  That's a packed lineup!  I hope the bar stocks enough whiskey.
Non-local Pick Of The Week:  Cymbals Eat Guitars only release good albums and they're rad live, so you have to go see them at Sidewinder on Sunday night.  They'll be there with Field Mouse, who just released a very catchy LP called Episodic, and Wildhoney.  The show is also in celebration of Sidewinder's one-year anniversary.  That's even more reason to be there!
PS – If you're interested in some of the stuff I've been working on lately.  I've got a Red Bull Sound Select showcase on Thursday at Barracuda with The Ponys, In The Whale and BLXPLTN.  RSVP HERE for $3 entry!  I've also got an early (as in it starts at 6pm and will be over around 9pm) show on Saturday at the Oasis for 93.7 KLBJ that features Ume, Abram Shook and Leslie Sisson (of Moving Panoramas).  This one is FREE!
BONUS Show Recommendations:
Tonight:
- Titus Andronicus, A Giant Dog at Barracuda
- Beirut at Stubb's
- Old 97′s, Dalton Domino at 3ten ACL Live
- Kanye West at the Erwin Center
Thursday:
- Adam & the Figurines, Jean, Plantation Band, John Wesley Coleman, The Mammoths at the Hole in the Wall
- Fort Never, Mobley, NGHT HCKLRS, Lou Rebecca, Tres Oui, Shimmer Island at Cheer Up Charlies
- Andrew W.K. – The Power of Partying at The North Door
- Night Drive, Anoraak, Troller, Lambda at The Swan Dive
- Toadies, Emily Wolfe, Oil Boom at Stubb's
- Kaytranada at Emo's
Friday:
- Alabama Shakes, Corinne Bailey Rae at Austin360 Amphitheater
- Classixx, Alex Frankel, Harriet Brown at the Parish
- Ruby & The Reckless, Purple, MCG, The Wild Now at Empire Control Room
Saturday:
- Think No Think, The Golden Boys, The Gospel Truth, SXSW at The Swan Dive
- Capyac, Ishi, Honor System at The Sidewinder
- Hovvdy, Alexalone, Neat, Kellen at Cheer Up Charlies
- Rocky Votolato, Chris Staples at the Parish
- Otis the Destroyer, Ringo Deathstarr, Casual Strangers at Austin Beer Garden Brewing Co.
- Nic Armstrong and the Thieves, Great Shapes at Spiderhouse
Sunday:
- Radioactivity, US Weekly, Nosferatu at the Mohawk
- Junebug Spade, She Sir, The Early Stages at the Mohawk
- Stephen Svacina and Friends at Hotel Vegas
- James Blake at ACL Live at the Moody Theater
Monday:
- Lissie at Antone's
- Alice in Chains, Staticland at ACL Live at the Moody Theater
Tuesday:
- The Howling Hex, Crooked Bangs, Hidden Ritual at Beerland
- The Spill Canvas at the Parish
- Big Thief, The Deer, Gracie Terzian at Antone's
- Coheed and Cambria, Saves the Day, Polyphia at Stubb's
Show Of The Week Media: