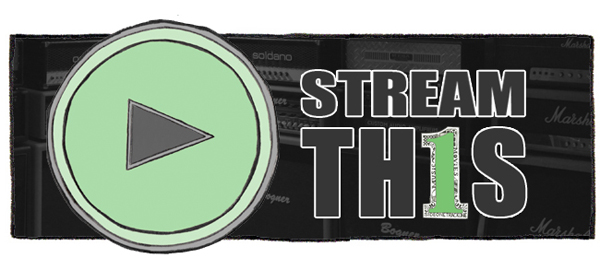 The SOTO inbox is always full of cool stuff that never gets to see the light of day on the actual site, and I'd like to change that.  So, every Friday I'll be posting the best album streams and videos that were sent my way during the week.  Take a scroll and find something worth remembering.
FULL ALBUM STREAMS
Chastity Belt – No Regrets
Dog Party – Lost Control
Spaceships – Cool Breeze Over The Mountains
Soft Swells – Lifeboats EP
Tree -Demons EP
The Delta Mirror – Better Unsung
Running – Vaguely Ethnic
Typhoon – White Lighter
VIDEOS
Chvrches will put out The Bones Of What You Believe on September 24 via Glassnote.
Au Revoir Simone will release Move In Spectrums on September 24 via Instant Records.
Minks just released Tides End on Captured Tracks.
Batwings Catwings' Whoa EP is out now on Higher Life.
Porcelain Raft will release Permanent Signal on August 20 via Secretly Canadian.
Quasimoto's Yessir Whatever is currently available.
MGMT will put out a self titled album on September 17 via Columbia.
Caged Animals will release In The Land Of Giants on September 3 via Lucky Number.
Phosphorescent's Muchacho is out now on Dead Oceans.
Rhye's Woman is out now Loma Vista.
Laura Veirs will release Warp and Welt on August 20.
Portugal, The Man's Evil Friends is out now on Atlantic.
Yo La Tengo's Fade is out now on Matador.
Sombear's Love You In The Dark is out now.