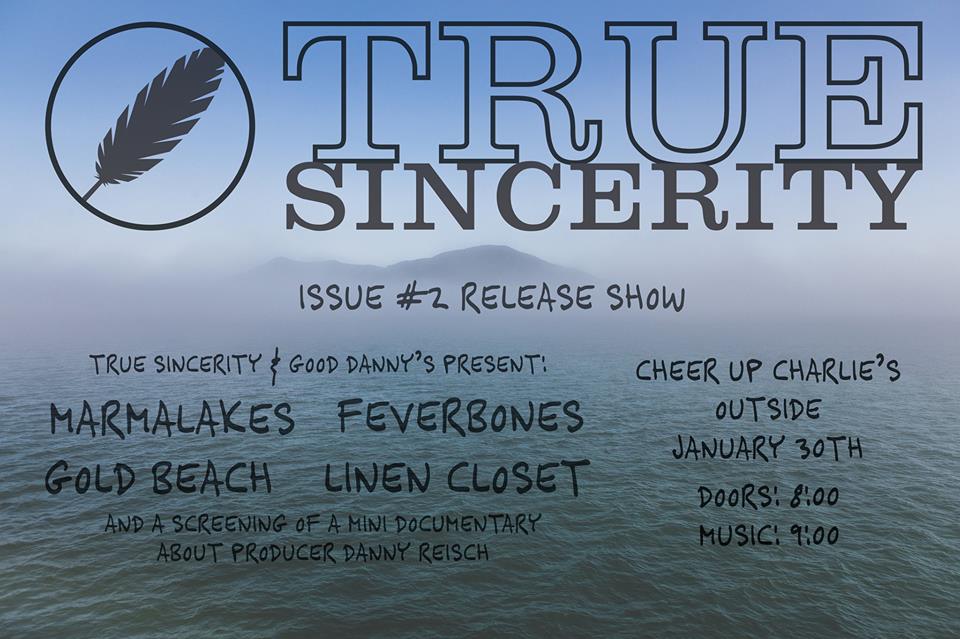 True Sincerity made its publishing debut last year. The journal is the brainchild of local music writer and photographer Bryan Parker, who also runs Pop Press International. On Friday, January 30 there will be a party at Cheer Up Charlie's to celebrate the release of its second issue. The journal includes interviews with local musicians and has other individuals that are involved in the local music scene.
The party will feature music from Marmalakes, Feverbones, Gold Beach, and Linen Closet. This event will also include a screening of a mini-documentary about producer Danny Reisch, owner of Good Danny's studio. Danny has worked with numerous local and national artists, and is a touring musician.
Danny and Bryan's enthusiasm, hard work, and love for local music is appreciated. Be sure to show them some support on January 30!