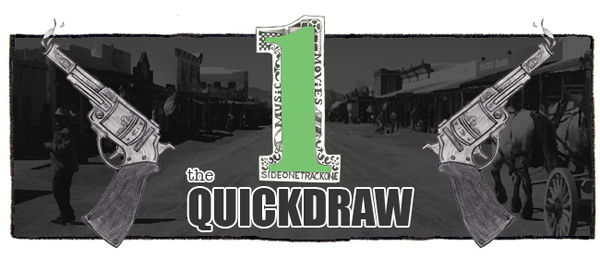 I was really looking forward to seeing Tancred next month, but all of that crazy stuff with PWR BTTM killed that tour.  Bummer.  At least I got a catchy new song though to hold me over until they can manage to make it back to Austin.

—
If you had asked me if Broken Social Scene were still a thing, I would have said no with a fair amount of confidence.  Yet here they are.  And they sound fantastic!  Shows what I know.  Anyhow, look out for their new album, Hug Of Thunder, on July 7.
The Pains Of Being Pure At Heart have a new album, The Echo Of Pleasure, coming on July 14.  This first single is the best thing I've heard from them in a long while, and I'm saying that as a fan of their recent efforts.  Great stuff here.

—
This track from Michael Nau makes me want to grab my lady and slow dance around the living room.  What an infectious and warm effort.  Look for his new album, Some Twist, on June 16.

—
Sugar At The Gate is the name of Tops' upcoming album, and it'll be out on June 2.  You're broken if their new tune doesn't make you want to move.