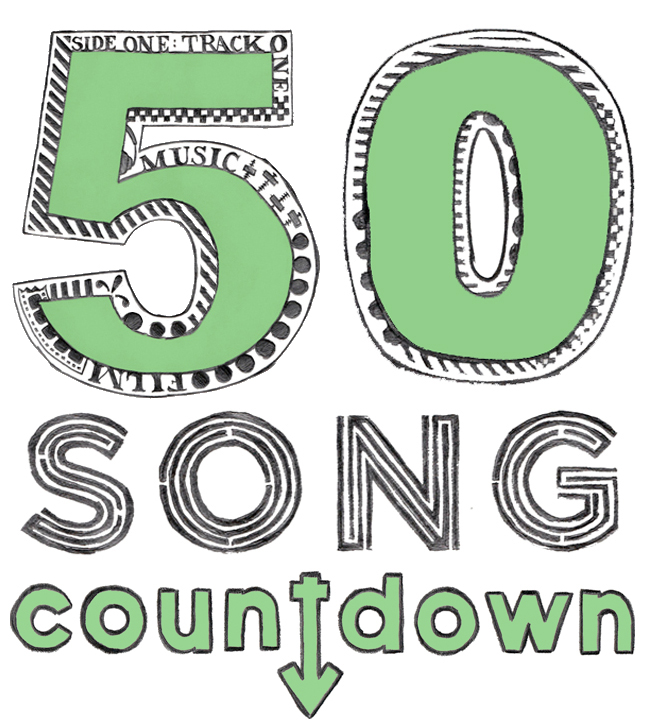 Here's the end of my "songs I liked a whole lot this year" list.  Enjoy.
PS – Just a reminder that there are no Austin acts to be found in any part of this list.  I'm going to be doing a two-part year-ender via 101X Homegrown (my radio show) that will detail my favorite local tracks.  Look for Part 1 to air on 12/11, and then Part 2 on 12/18.
Part 1 is HERE.
Part 2 is HERE.
Part 3 is HERE.
Part 4 is HERE.
PPS – I got a ton of take down notices, so you'll have to listen via Spotify.
10)  :P.O.S. – Wave (Featuring Moncelas Boston And Sophia Eris):  P.O.S. didn't put out an album this year, but he did release a handful of singles.  This slick-sounding effort finished the year as my favorite of the bunch.
09)  :White Lung – Kiss Me When I Bleed:  White Lung's Mish Barber-Way commands all with her vocal work in this heavy track that aims to pummel.  Turn it up.
08)  :Chance The Rapper – Angels (Featuring Saba):  Chance The Rapper and Saba are as pleasant as can be in this joyous track – it's infectious stuff.
07)  :Whitney – Golden Days:  This song from Whitney was a big go-to for me every time I needed a breather in 2016.  It's so damn accessible and laid back.
06)  :Coathangers – Squeeki Tiki:  Admittedly, a part of me couldn't pass up the opportunity to put a squeaky toy-enhanced track in the top 10 of my year-end song list.  Also, it's scuzzy and creative and perfect and deserving of everyone's love.  Thanks for the jam, Coathangers!
05)  :Shura – What's It Gonna Be?:  This one from Shura is easily my favorite straight up pop tune of 2016.  It may also be the winner of this year's "song that John poorly sang-a-long to the most" award.
04)  :Cymbals Eat Guitars – Have a Heart:  If I were to rank out every Cymbals Eat Guitars song, I'd be tempted to put this one in the top spot.  What a track.
03)  :Frank Ocean – Solo:  This is one seriously hypnotic effort from Frank Ocean.  That fella is a hell of a crooner.
02)  :Angel Olsen – Shut Up Kiss Me:  Every time I hear this song I just want to high five Angel Olsen and go rollerskating.  I love the way she pulls no punches here.
01)  :Kanye West – Ultralight Beam:  Is this song absolutely ridiculous?  Yes.  I mean, it's Kanye West, so of course it's ridiculous.  It also happens to be amazing though, and I love it.  Definitely the song I blasted the most in 2016 … probably because it was the most ridiculous year ever and I needed the right song to accompany me through it.